Grassroots Organizing in 2020: A New Era Begins
Session Type(s): Panel
Starts: Friday, Aug. 14 11:00 AM (Eastern)
Ends: Friday, Aug. 14 11:50 AM (Eastern)
Small-dollar donors have proved that grassroots fundraising *is* organizing, and this movement is here to stay. In the midst of a momentous election cycle, small-dollar donors are making history, fueling campaigns and organizations at every level by already contributing more than $2 billion to the candidates and causes they care about. Hear from digital organizing practitioners and movement makers about how digital organizing is driving the progressive movement at an unprecedented level and creating lasting changes to how we organize. We'll reflect on our successes as a movement and share case studies demonstrating why small-dollar donors are more essential than ever to building a people-powered movement. This panel is sponsored by ActBlue.
Moderator
Deputy State and Local Outreach Director at ActBlue.
Panelists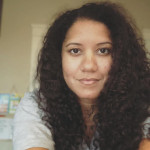 Hillary Holley was born in Augusta, Georgia and raised in Lawrenceville, Georgia. She moved to Atlanta to attend Georgia State University where she become active in local criminal justice reform movements. After graduating from college, Hillary began applying to law school while she taught middle school writing where she incorporated current social justice issues within Atlanta and the state. Hillary left teaching to work for the 2018 Coordinated Campaign and with the Abrams for Governor campaign Communications and Digital team to ensure that Georgia's activists and movement family was represented and involved in Georgia's historic campaign. After the campaign ended, Hillary remained working for Stacey Abrams through her new voting rights organization Fair Fight Action because she knew that due to voter suppression her home state would be subjected to living under an administration that does not respect the will of the voters and their values. Hillary is currently the Director of Organizing for Fair Fight Action where she manages all grassroots volunteers, partnerships with allied organizations, and building a grassroots and grasstops network to fight for voting rights and government accountability. Hillary also works for Fair Fight PAC which is committed to supporting candidates who champion voting rights and progressive values, flipping Georgia's State House, and supporting the Democratic Party of Georgia's Voter Protection program.
Patrick Stevenson serves as the Chief Mobilization Officer at the Democratic National Committee, overseeing the party's digital and marketing operations. He has raised over $200 million via grassroots channels for the DNC during his tenure.
Patrick worked on Hillary Clinton's 2012 presidential campaign as the Director of State Digital Programs, where he hired and oversaw over 80 staffers across the country. His first role in national politics was as an Email Writer on the 2012 Obama campaign, helping raise a record-setting $690 million online.
Patrick is from Pittsburgh, and graduated with a degree in English and History from Xavier University, where he served as editor-in-chief and publisher of the student newspaper.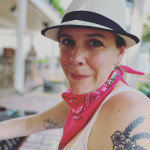 Jocelyn Strauss is a Senior Client Success Manager for Mobilize, working with electoral, advocacy, and union clients. She has a background in Gun Violence Prevention for six and a half years, working with Moms Demand Action for Gun Sense in America as an Organizing Manager building state chapters from the ground up, and Everytown for Gun Safety, as a Senior Data Manager, building a P2P texting program, a data training program a Learning Management System, as well as developing Virtual Distributed Organizing program, building out c3 organizing programs, and supporting chapter growth and volunteer management.
Jocelyn is a native of Tucson, Arizona, but currently calls Washington, DC home with her husband, two kids, two dogs, and cat. She has a background in cultural and medical anthropology, with a BA from the University of Arizona. She has a passion for movement building and empowering volunteers to become leaders in their community, and building communities.