Gen Z: The First-Time Voters Who Could Transform America's Future
Session Type(s): Panel
Starts: Thursday, Aug. 13 4:00 PM (Eastern)
Ends: Thursday, Aug. 13 4:50 PM (Eastern)
Millions of Americans born after 1996 (Generation Z) will cast ballots this year for the first time. It is estimated that Gen Z could comprise 10 percent of the electorate, exceeding the Silent Generation's total vote, and youngest generations could total 37 percent of ballots combining Gen Z and Millenials. Gen Z is America's most educated, urbane and diverse generation with a near-majority people of color, nearly one-quarter Latinx and more than twice the multi-racial population than other generations. This panel will address the potential impact of Gen Z in 2020 and beyond as well as effective strategies and tactics to reach them.
Moderator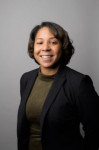 Dawn Boudwin has nearly 10 years of experience in campaigns, organizing, and coalition building. She is the Deputy Executive Director of Network Strategy at the Alliance for Youth Organizing. In this role, Dawn manages the Alliance's program, communications, and data teams. She is also integral in the Alliance's network expansion efforts and she leads partnership work with national, state, and local organizations, companies, and brands to elevate affiliates and partners to further the organization's electoral and issue campaign goals.
Prior to joining the Alliance, Dawn worked to ensure AFSCME's members and working families had access to health care, paid time-off, livable wages, and other benefits. She managed field programs including member mobilization, direct voter contact, and get-out-the-vote activities. And before Dawn's time at AFSCME, she was the Deputy National Political Director at America Votes (AV). Dawn was with AV for more than 5 years where she cultivated and maintained coalitions. These coalitions focused on both electoral and issue-based work. In addition to the coalition work, Dawn served as a liaison between state and national AV and executed AV's election modernization work at the national level.
Dawn hails from the great state of North Carolina and is a born and bred Tar Heel. She currently resides in the DC area with her adorable puppy Serena.
Panelists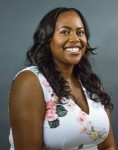 Raven Douglas is the Political Director of MOVE Texas, a grassroots, nonpartisan nonprofit organization ensuring young people have a voice in our democracy. Raven initially joined the MOVE team in 2016 as a field fellow before going on to intern at America Votes in Washington, DC and then worked as a legislative aide while participating in the Texas Legislative Internship Program in Austin, TX. She is a graduate of The University of Texas at San Antonio where she received a Bachelor of Arts in Political Science. Raven is a 2019 MTV Leaders for Change Winner, a grant program that invests in young people doing extraordinary work at the local level to advance voting access and also sits on the Steering Committee for Houston in Action.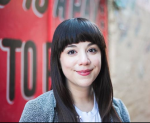 Samantha (she/her) is a queer white woman who believes in addressing power inequities by building representative and progressive anti-racist leadership. With a degree in community development and a background in organizational development, Samantha has worked on issues globally at the United Nations, regionally as board vice president for the Northwest Abortion Access Fund, statewide and locally on campaigns, and in both chambers of the legislature. When she's not working to make the world a better place, Samantha is playing bass in her feminist punk bands or obsessing over how cute her dog, Pierre, is.
Dakota is a Black & Indigenous (Oneida Nation & Lac Courte Oreilles Tribe) man, and uses he/him/his pronouns. He was born and still lives in Milwaukee, Wisconsin – the state with the best coast, which is the fresh coast!
Dakota comes to this work with a background in financial management and organizational operations, from experience he gained during his time as student organizer and Vice President with the United Council of UW Students back in 2012.
Now currently the founding Executive Director of Leaders Igniting Transformation (LIT), he built the idea of a powerhouse Black & Brown organizing group into reality by growing LIT from a city based organization into a state house organization with 20+ staff members.
In his free time, you'll find Dakota on a walk by the freshest coast in the world or on a bike ride looking for the best custard.