Dying for Healthcare: Medicare for All and Racial Justice
Session Type(s): Panel
Starts: Friday, Aug. 14 11:00 AM (Eastern)
Ends: Friday, Aug. 14 11:50 AM (Eastern)
Medicare for All is, at its core, a racial justice issue. The color of your skin or the size of your bank account should not determine if you can get the healthcare you need and deserve—but unfortunately, it does. Fifty-nine percent of people without health insurance are people of color. From higher rates of heart disease and cancer to how often pain is treated, racial bias mars our healthcare system and costs people of color their health and their lives. We'll explore the impact of racism within our healthcare system, the fight for Medicare for All and how this is a model for centering racial justice within a universal policy system.
Moderator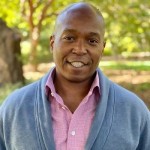 Alan is the Policy Director at the Progressive Caucus Action Fund (PCAF) where he leads the policy team and the Center's Policy and Research Council, a coalition of think tanks, advocates and experts dedicated to strengthening the progressive movement. Prior to joining PCAF, he supported communications and policy efforts at the Center for Economic and Policy Research on a wide range of economic issues and worked on several national electoral campaigns. He was a proud member and former president of the NonProfit Employees Union, IFPTE Local 70.
Panelists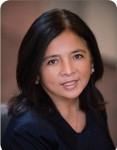 Bonnie Castillo, RN, is Executive Director of National Nurses United (NNU), California Nurses Association/National Nurses Organizing Committee (CNA/NNOC), an all-RN professional organization and union with a membership of more than 150,000 throughout California and nationwide. Before being namedas executive director, she was the director of the Registered Nurse Response Network (RNRN), a disaster relief program run by NNU that places registered nurse volunteers where they are needed after man-made and natural catastrophes.
She has coordinated RN volunteers to help in the aftermath of the Haiti earthquake, super typhoon Haiyan, hurricanes Katrina, Harvey (Texas) and Maria (Puerto Rico), and elsewhere. Bonnie also held the positions of CNA/NNOC Director of Government Relations and NNU Director of Health and Safety. She has been with CNA/NNOC for almost two decades in a number of important capacities, working her way up into the leadership of the organization from her early days as a registered nurse member who helped to unionize her facility, to staff and then lead organizer, to a director, and now to her current position as Executive Director.
Dr. Abdul El-Sayed is a physician, epidemiologist, progressive activist, educator, author, speaker, and podcast host. He is the Chair of Southpaw Michigan and a Political Contributor at CNN. He is the author of Healing Politics, calling for a politics of empathy to cure our epidemic of insecurity, and the forthcoming Medicare for All: A Citizen's Guide with Dr. Micah Johnson. He is the host of "America Dissected," a podcast by Crooked Media, which goes beyond the headlines to explore what really matters for our health. He is a Scholar-in-Residence at Wayne State University and American University teaching at the interaction of public health, public policy, and politics.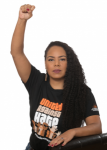 Jennifer Epps-Addison serves as the President and Co-Executive Director of the Center for Popular Democracy and CPD Action's network of partner organizations throughout the country. As President, Jennifer leads CPD's racial justice campaigns, and works closely with its network of local affiliates.
Jennifer boasts over 15 years of community organizing experience, advancing systems-change campaigns for economic and racial justice. Prior to joining CPD, Epps-Addison was the Chief Program Officer for the Liberty Hill Foundation, a social justice foundation in Los Angeles that funds grassroots community organizing campaigns for social change. A native of Milwaukee, WI, Epps-Addison helped coordinate the Fight for $15 campaign as the Executive Director of Wisconsin Jobs Now.
Epps-Addison is the recipient of the 2013 Edna Award from the Berger-Marks Foundation, which honors an outstanding young woman each year for her leadership in fueling social change. In the same year, she was named an 'Activist to Watch' by Bill Moyers. She earned her BA in Political Science and Women's Studies and her JD from the University of Wisconsin. Prior to her return to organizing, Jennifer was a trial attorney in the Wisconsin State Public Defender's Office.
Epps-Addison, a leader who has deep experience building power in communities from the ground up, joins the Center for Popular Democracy at a time when local community voices matter more than ever in creating a nation-wide movement to fight for dignity and opportunity for all people. She brings with her a commitment to supporting and growing black-led organizations, strengthening investments in power-building efforts in communities of color, and deepening organizing strategies that build power with the white working class by addressing racism head-on and building authentic alliances based on shared interests and shared values.
Awards and recognition:
• 'Activist to Watch' by Bill Moyers in 2013
• 2013 Edna Award from the Berger-Marks Foundation, which honors an outstanding young woman each year for her leadership in fueling social change.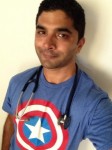 Dr. Sriram is "Dr. America," health justice correspondent for We Act Radio. His articles about health policy, racial inequity, and social determinants of health have been published by The Huffington Post, Rewire News, The Hill, and Common Dreams. Dr. Sriram completed his medical degree and his pediatrics residency at UCLA and earned his Masters in Public Health on minority health policy at the Harvard School of Public Health. He currently practices general pediatrics in southeast Washington, DC. Dr. Sriram is the Senior Advisor on Medicaid for Social Security Works, a grassroots advocacy organization dedicated to protecting and expanding Social Security, Medicare, and Medicaid.