Doing It for the Planet, not for the 'Gram: Leveraging Social Media for Climate Justice
Session Type(s): Panel
Starts: Saturday, Aug. 15 4:00 PM (Eastern)
Ends: Saturday, Aug. 15 4:50 PM (Eastern)
No one can deny the power of social media or the role that it plays in sharing information. This panel features queer, brown, youth environmental media creators who are using social platforms to educate and inspire people around the world about taking action on the climate crisis. Social media is helping put climate justice on the map, and it's allowing new voices to have a seat at the table. We'll discuss how social media serves as a bridge for audiences to learn about ongoing campaigns, news, and resources to live more sustainably and advance climate justice in their communities.
Moderator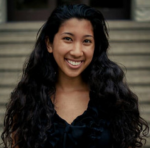 Kristy Drutman is a Filipina environmentalist and digital strategist who wants to save the world one post at a time through her podcast and media series, Brown Girl Green. She interviews environmental leaders and advocates about diversity and inclusion as well as creative solutions to the climate crisis. Follow her journey at @browngirl_green on Instagram and Twitter and subscribe to the Brown Girl Green Podcast (wherever you get your shows) and her Youtube Channel!
Panelists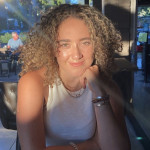 Gia is a young professional working in the cleantechnology field with five years experience in both political and environmental organizations. In her current role, she has developed a strong understanding in electric vehicle (EV) infrastructure, strategic planning in sustainability, climate action (mitigation and adaptation), emergency preparedness, and economic enterprise development. Outside of work as an Associate, Gia has leveraged her strong background in communications and advocacy as Founder of Climate Action LAb, an environmental-justice social media platform. Her efforts support the advancement of the L.A. Green New Deal and other climate policies in Los Angeles and beyond.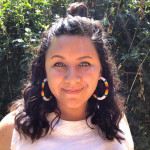 Kaitlin is an intersectional activist working in digital media managing Greenpeace USA's social media channels. She is also a regional leader for Native Women's Wilderness — an organization that leverages social media to promote the visibility and inclusion of Indigenous women in the outdoors through redefining the narrative of outdoor recreation. Kait uses digital media, specifically social platforms, to weave racial, social, and environmental justice together to create and build intersectional movements.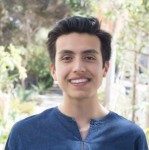 Isaias Hernandez is the creator of Queer Brown Vegan where he makes accessible environmental education content. As a Queer, Brown, and Vegan environmentalist, he seeks to provide a safe space for other like-minded environmentalists to engage in the discourse of the current climate crisis.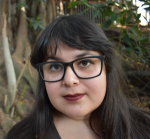 Ariel Maldonado is the owner and founder of the Instagram page @GoGreenSaveGreen. Go Green Save Green is an educational platform on Instagram dedicated to sharing the climate change news, science, infographics, memes, videos while also uplifting the work of environmentalists, scientists, activists, and businesses around the world. Founded in 2018, Go Green Save Green has amassed a following of over 61,000 followers. Ariel has also been featured in a series of podcasts, magazines + online interviews, and radio interviews.