Digital Findings from the 2020 Presidential Campaign Trail
Session Type(s): Panel
Starts: Thursday, Aug. 13 12:00 PM (Eastern)
Ends: Thursday, Aug. 13 12:50 PM (Eastern)
The 2020 presidential primary campaigns invested and relied on digital in a way we've never seen. The innovation required to breakthrough the noise, gain traction, and turn moments into boons for campaigns was remarkable. In this panel, digital innovators from several 2020 presidential campaigns will discuss their digital wins and share moments that helped shape their campaigns. Attendees will gain ideas they can take back to their own organizations to help bolster progressive causes.
Panelists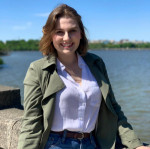 Masha is a digital strategist that specializes in online fundraising. She currently serves as the Online Fundraising Director for Gary Peters' re-election campaign. Prior to this, she ran Cory Booker's presidential email program — focusing on a data-driven strategy while staying true to the candidate's unique voice.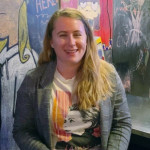 Shelby is a nationally recognized, award-winning digital strategist who has raised over $100 million for Democratic campaigns. Most recently, she served as Digital Director for Kamala Harris' campaign for president, overseeing a team of digital content and fundraising strategists. Prior to 2020, Shelby oversaw grassroots fundraising for Beto O'Rourke's 2018 U.S. Senate race—an innovative, record-breaking, digital-first campaign that came within 2.6 percentage points of unseating Ted Cruz.