Creating Compelling Social Content for Your Campaign or Organization
Session Type(s): Training
Training Tag(s): Basic Online Organizing
Starts: Thursday, Aug. 13 12:00 PM (Eastern)
Ends: Thursday, Aug. 13 12:50 PM (Eastern)
What kind of social media content will help you build your online community of supporters and activists? Where do you find great content, how often should you post, and what should you be posting? You know how your boss keeps saying you should just make that thing go viral? "Going viral" on today's internet is a herculean task that requires strategy, timing and tremendous amounts of luck. But, taking all the knowledge and testing accumulated from working at places like Upworthy, Vice, and Versa News, we'll walk you through some basic strategy to make sure your message has the best chance possible. SPOILER: Good storytelling is the most important ingredient.
Trainers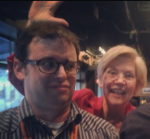 A writer/creative director with 18 years in the industry, I innovated new ways to reach audiences on social media. I made things "go viral" back when that was possible. I learned the limits of virality and why effective storytelling is what matters. Feel free to reach out. Previously: Upworthy, ProgressNow Colorado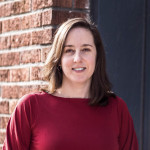 Laura Packard is a digital/new media and communications strategist, health care advocate, and small business owner in Denver. She is a stage 4 cancer survivor, founder of Health Care Voices, a non-profit organizing adults with serious medical conditions, executive director of Health Care Voter, and serves as an advisor to Unrig Our Economy. Laura also serves on the board of Blue Digital Exchange, a trade association of progressive digital consultants and staffers.
Laura has been blocked by President Trump on Twitter, thrown out of her (former) U.S. Senator's town hall for asking him about his health care record, and reached millions of people online across the country with her story while fighting to protect our health care.