Combating Trump's Targeting of Men of Color
Session Type(s): Panel
Starts: Saturday, Aug. 15 12:00 PM (Eastern)
Ends: Saturday, Aug. 15 12:50 PM (Eastern)
As people of color make up a significant portion of the Rising American Electorate, earning their vote will be critical to electing a Democrat to the White House in November. Trump's campaign realizes this, and as a result, has started targeting men of color by talking about issues like the economy. With many younger Millennial men of color, Trump and his team are using the approach of convincing them to vote third party. This panel will discuss the extent of this problem in the upcoming general election and what can be done to combat these actions by the Trump campaign.
Moderator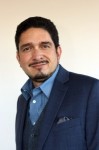 Joshua Estevan Ulibarri is a partner at Lake Research Partners. His issue work covers the progressive spectrum. Known as a leading researcher among his generation of consultants, he is among the best methodologists and moderators in the field and a sought-after Latino voice in progressive politics. He was named AAPC's 2018 Pollster of the Year, making him the first Latino recipient. Since 2015 he and his team have been the pollsters of record for the VA House Democratic Caucus, and in 2019 the caucus won their first majority in two generations. In 2019 he also polled for Phoenix Mayor Kate Gallego and the IE for Tucson Mayor Regina Romero.
In 2018, he worked with the DCCC IE, resulting in two major victories. The first was successfully defending who The Cook Political Report's David Wasserman named "the most vulnerable House Dem" this midterm cycle, Representative Tom O'Halleran in Arizona's 1st Congressional District. The second was Xochitl Torres Small's impressive win in New Mexico's 2nd Congressional, where her victory flipped the seat from red to blue. He also worked with the DGA in the election of progressive Latina Governor Michelle Lujan Grisham of New Mexico and for Laura Kelly in Kansas.
Panelists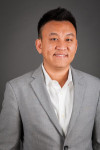 Duy Nguyen, in the aftermath of the 2016 political climate, pivoted his career from working with Fortune 500 companies to focus on investment, education, and engagement of Asian Pacific Islander Americans (APIA).
In 2018, Nguyen founded One APIA Nevada, a grassroots, non-profit organization that advocates for policies empowering everyday Asian Pacific Islander Nevadans. As executive director, Nguyen oversees a state-wide operation to educate and galvanize the APIA Nevadan constituency – every year, not just election cycles. In this role, Nguyen helped orchestrate APIA engagement and education in the lead up to the 2018 Midterm elections, which saw APIA voter turnout soar – up 216% from 2014's midterm elections. Recently in January 2019, Nguyen was appointed to a 4-year term as a Planning Commissioner for Clark County, making him the first APIA person to serve as a County Planning Commissioner in Nevada.
Nguyen is actively volunteering with philanthropic and progressive causes in his local community. He recently joined the board of Institute for Progressive Nevada, which focus on local and state issues in the Silver State and serve as an advisory board member to Leaders in Training, a non-profit organization dedicated to at-risk and underserved youth in navigating their higher education journey. Nguyen holds a Bachelor of Science in Business Management, and a Master of Business Administration (M.B.A.) from the University of Phoenix.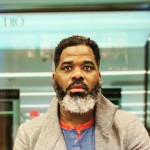 W. Mondale grew up—one of thirteen children—in an environment riddled with all the norms of poverty, for a Southern Black family. That vantage point gave him a front row seat to all that plagues the oppressed and underserved in our nation, and it would eventually be at the root of all of his work. At an early age, W. Mondale began seeking answers to accepted social constructs, he quickly saw the need to challenge those flawed ideas and he took the path of solution architect. After graduating from high school he joined the United States Marine Corps. W. Mondale Robinson realized that joining the Corps was admirable, but quickly learned that it was not a mechanism for social change. With this in mind, he entered into the world of politics.
W. Mondale Robinson was the founder of The C. Institute which was a NGO concerned with equitable governance and inter-social treatment for persons of African descent, in countries where they are a minority population. W. Mondale is also the Founding Principal of Black Male Voters Project, the first and only national organization with a sole purpose of increasing Black men's participation in electoral politics. He is also the creator of the BMEP Additory Approach© , an award winning, cultural competent political program, that's responsible for increasing Black men's participation in more than 21 states. He is also the CEO of WMR Consulting Firm. W. Mondale has worked on more than 160 campaigns (local, statewide, federal, and international).
W. Mondale Robinson is also the mayor of his hometown, Enfield NC where he defeated an incumbent by more than 53% points, to become the youngest mayor in the town's history. He founded and led #ALLACTION which was an online organizing group that specialized in tech-community organizing, training for successful civil disobedience actions, and strategic advocacy planning.
He has appeared on national television news stations such as: Democracy Now, Al-Jazeera, NPR, ABC, MSNBC, and CNN, RT Germany, TYT, Australian Public Broadcasting and in most national written press. He has political and cultural columns on The Village Celebration a publication that focus on Black lives. Mondale is also one half of the team for Clickbaity: Political ThirstTrap, a raw political podcast.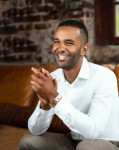 Terrance Woodbury is a founding partner and chief executive officer of HIT Strategies.
Terrance's research focuses on people of color and millennials who have become the driving force of rapidly evolving consumer and electoral trends in both the United States and abroad. Prior to starting HIT Strat, Terrance was the Research Director at the public opinion research firm Brilliant Corners Research & Strategies where he conducted polling and focus groups for candidates in local, state, national, and international elections and for companies like Uber and Google. Before Brilliant Corners, Terrance worked at the Brookings Institution, where he researched and studied economic and demographic trends shaping the fast-growing urban communities.
Before deciding to become a data scientist, political work consumed Terrance professional life. He worked numerous campaigns at the local, state, national, and international level, holding every position on a campaign except the candidate.  Terrance has been featured in a variety of publications and media outlets including CNN, The Hill, and Bloomberg News for his expertise on the attitudes of young, diverse voters and the best messages to mobilize them.