Can I Say That at Work? Organizing a Union Undercover
Session Type(s): Training
Training Tag(s): Operations
Starts: Thursday, Aug. 13 11:00 AM (Eastern)
Ends: Thursday, Aug. 13 11:50 AM (Eastern)
Want to ensure equal pay regardless of gender and color, demand accountability for harassment, have the opportunity to collectively negotiate wages and benefits, or generally improve your work culture? Form a union! Across the country, professional workers of every collar have banded together to have more voice and protections at their jobs through unionization. But isn't it risky to start talking union at work? Come learn about the legal rights to organize and collectively bargain and practice the best methods to talk to your coworkers about improving working conditions so your organizing campaign can start on solid footing. These best practice techniques can also be used for political and other campaigns.
Trainers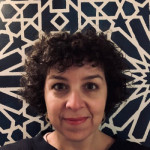 Hi! I have the honor of being part of the United Steelworkers' organizing department, working to grow our union and strengthen the labor movement in our country. My passion is helping workers empower themselves and have a voice in their workplaces because I think it is one of the most effective ways people can have a substantial and sustainable impact on their lives. I started out as an organizer, eventually went to law school, and practiced as in-house counsel for the USW for almost a decade before returning to organizing. I look forward to helping you discover how you can make change in your workplace in this training.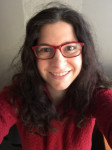 Welcome! I am an Associate at Spear Wilderman, P.C., a union side labor law firm based in Philadelphia where I primarily practice employee benefits law (ERISA). I previously worked as in-house counsel at SAG-AFTRA, representing media performers by negotiating and enforcing their collective bargaining agreements, strengthening and creating legislative protections, and working to build union density in SAG-AFTRA's jurisdiction. I have also represented faculty and staff at Illinois public universities as well as private school teachers in Chicago when I worked at the Illinois Federation of Teachers (IFT). There, in addition to negotiating and enforcing collective bargaining agreements, I developed trainings about collective bargaining and helped organize members. I am currently serving as a board member to Philly CLUW (Coalition of Labor Union Women) @PhillyCluw where I am spearheading our GOTV campaign.