Building Racial Equity: Democratic AGs On the Front Lines
Session Type(s): Featured Panel
Starts: Thursday, Aug. 13 2:00 PM (Eastern)
Ends: Thursday, Aug. 13 3:30 PM (Eastern)
Democratic AGs have been on the frontlines protecting vulnerable communities from defending DACA at the Supreme Court and protecting health care to confronting the COVID-19 crisis and reforming our criminal justice system. Now more than ever, Dem AGs are providing critical leadership in the wake of the killing of George Floyd by police and protests demanding change around the country. They are listening to Black Americans, meeting with community leaders, working with state legislative leaders and law enforcement, and taking proactive steps to address police brutality, pursue reform, and rebuild trust. As chief legal officers, their criminal justice powers vary from state to state, yet Democratic Attorneys General stand united in their commitment to fight for justice and equality.
Moderator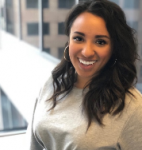 Farah played a pivotal role in flipping four AG seats blue in 2018 and electing the most diverse coalition of Democratic AGs in history.
Prior to joining DAGA, Farah worked as the Delegate Director for U.S. Senator Bernie Sanders 2016 presidential campaign in the swing state of Florida, as well as Delaware, Ohio, Maryland, Washington, and Puerto Rico. She also directed crucial counties in the Nevada and Washington caucuses. During the 2016 Democratic National Convention, she helped manage Delegate Floor
Operations.
Panelists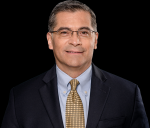 Sworn in as California's 33rd Attorney General in 2017, Xavier Becerra is the first Latino to serve in the office. Before becoming AG, Becerra spent two decades in Congress representing parts of Los Angeles. While in Congress, Becerra fought for comprehensive immigration reform, women's rights, and providing relief for low- and middle-income families while rejecting cuts to Medicare and Social Security. As AG, Becerra has championed the state's economy by addressing issues impacting health care, clean energy, technology, and entertainment. Becerra leads a coalition Democratic AGs to defend the Affordable Care Act and led the multistate coalition that was successful in upholding the Deferred Action for Childhood Arrivals Program this summer at the US Supreme Court. Becerra serves on the Executive Committee of the Democratic Attorneys General Association.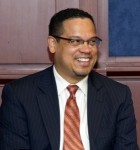 Currently serving as Minnesota's 30th Attorney General, Keith Ellison is the first African American and first Muslim American to be elected to statewide office in Minnesota. Before becoming AG, Ellison represented Minnesota's 5th District in Congress where he focused on consumer, worker, environmental, civil- and human-rights protections for Minnesotans. As Minnesota's AG, Ellison has championed affordable health care, a fair economy, and equal opportunity for all. Ellison has opposed a new rule revoking legal status for immigrants accessing public assistance, created a unit within the office of the Attorney General that focuses on investigating and prosecuting abuse of workers and wage theft, as well as filing lawsuits against opioid manufacturers. Following the killing of George Floyd, Governor Walz appointed AG Ellison to prosecute the case.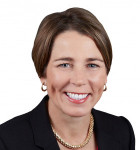 Sworn in as Massachusetts' 45th Attorney General in 2015, Maura Healey was the first LGBTQ+ Attorney General in the country. Before becoming AG, Healey served in various divisions of the AG's office working the state's successful challenge to the federal Defense of Marriage Act, consumer protection, fair labor, environmental protection and economic development. As AG, Healey has tackled many issues including the opioid epidemic, rising health care costs, workers' rights, women's rights, and improving the state's criminal justice system. Healey's criminal justice reform policies combine an end to mandatory sentences for nonviolent drug offenders with enhanced treatment and rehabilitation instead of immediate incarceration. Healey is Co-Chair of the Democratic Attorneys General Association.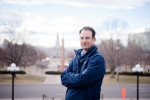 Before being sworn in as Colorado Attorney General in 2019, Weiser served in President Bill Clinton's Department of Justice as senior counsel to the Assistant Attorney General in charge of the Antitrust Division, as a Senior Advisor for Technology and Innovation in the Obama Administration's National Economic Council, and as a Deputy Assistant Attorney General in the U.S. Department of Justice. As Deputy Assistant Attorney General in the U.S. Department of Justice Weiser worked to strengthen the review of anticompetitive mergers and led efforts to promote competition in agriculture. As Colorado's Attorney General, Weiser has tackled crucial topics including the opioid epidemic, environmental issues, women's rights, and criminal justice reform. He joined a multi-state lawsuit to prevent rollbacks and protect the Endangered Species Act of 1973 and protected Colorado's land, air and water by challenging the U.S. Environmental Protection Agency's announcement that it would roll back standards for reducing methane emissions. Weiser also filed lawsuits against opioid manufacturer Purdue Pharma and the Sackler family for their role in the opioid epidemic which affected thousands of Coloradans. Throughout the COVID-19 epidemic Weiser has been committed to preventing false COVID-19 tests from being marketed and has urged Congress to fund expanded access to the internet for basic needs such as telemedicine and online schooling.