Building a Multiracial Democracy: A Narrative to Mobilize All Voters
Session Type(s): Panel
Starts: Friday, Aug. 14 4:00 PM (Eastern)
Ends: Friday, Aug. 14 4:50 PM (Eastern)
Donald Trump and others have made the election season a referendum on Muslims, refugees, voter fraud and the urban-rural divide. But, progressives and advocates across the Midwest were ready to answer every charge—and move their communities toward a more inclusive future—with an updated and thoroughly vetted, campaign-tested, strategic communicatios plan known as the Midwest Race Class Narrative Project. Hear from leaders across the Midwest on how they are implementing the Race Class Narrative to mobilize the base, persuade the middle, and alienate the opposition to enact a bold policy agenda in 2020 and beyond.
Moderator
Anika joined the Demos team in November 2017 as the Project Manager of the Race Class Narrative Project. Anika comes to Demos with a wealth of experience in narrative building and how to talk about race and the public sector. Anika has worked at the local, state and national level as a policy analyst, communication strategist and trainer since 2008. She has worked with hundreds of advocates, elected officials, students and community organizers to advance the role of the public sector in racial justice. Anika has her MSW from the University of Michigan and in her commitment to remain grounded and connected to service delivery in her policy advocacy work, Anika completed her nursing degree in 2016 and is also trained as a Pediatric ICU and home health nurse.
Panelists
Minister JaNaé Bates is the communications director for Faith in Minnesota and ISAIAH – multi-racial, multi-faith, state-wide vehicles for people and communities of faith, Black owned barbershops and childcare centers. These organizations are dedicated to building a multiracial democracy by moving collectively and powerfully for racial and economic equity in the state of Minnesota. JaNaé specializes in integrating grassroots community organizing and narrative strategy. She has been instrumental in the implementation of the "Race Class Gender Narrative" framework in both Minnesota and across the U.S. JaNaé is a womanist theologian and Fulbright scholar. She has nearly two decades of academic and professional experience in ministry, social justice, and communications.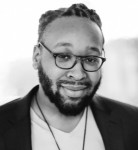 Prentiss Haney is the Co-Executive Director of the OOC. He is a veteran community organizer and strategist whose work has been featured in media outlets including The New York Times, The Atlantic, The Guardian, and MSNBC. In 2019, Prentiss stepped into leadership at the OOC after previously serving as the Executive Director of the Ohio Student Association.
Prentiss started organizing with Organizing for America, registering students and building campus teams across the state. He then joined the Ohio Student Association to continue building student power, serving in various capacities from training coordinator to regional team lead, communication director and more.
Prentiss has trained thousands of leaders in grassroots organizing, leading racial justice, criminal justice and higher education campaigns across the state. In 2017, he co-founded the Midwest Culture Lab as an urgent political intervention needed to center and support young artists of color as trusted communicators, organizers and cultural strategists with the intent of increasing youth civic participation during elections. He is a 2018 graduate of Rockwood Leadership Institute and 2019 Transforming Justice Fellow with the Ohio Transformation Fund.
Prentiss has earned his B.A. in urban affairs at Wright State University. He currently lives in Cincinnati.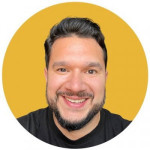 Art Reyes III is the founding Executive Director of We The People Michigan and We The People Action Fund. He was born and raised in Flint, MI and hails from three generations of proud UAW members. Before WTP, Art was the training director at the Center for Popular Democracy, where he led national training programs for organizers, lead staff, and executive directors. He spent much of 2016 working in Flint responding to the water crisis and helped launch Flint Rising. In 2020, Art helped lead a multi-racial united front of organizations and leaders across Michigan to protect the results of the election and the integrity of our democracy. He has a BA from Michigan and MPP from Harvard where he taught a community organizing course with Marshall Ganz. He lives in Michigan with his wife Ashley, their baby Emilio, and a gigantic dog named Kona the Coney Dog.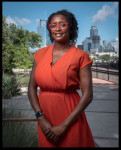 Tinselyn Simms is the co-founding Co-Executive Director of We Make the Future Action (WMTFA). WMTFA launched in early 2021 to combine strategic communications and coalition building to implement race forward narratives that motivate our base and persuade the middle for wins that allow all our communities to thrive. Prior to this role, she served as Assistant Director of Communications at Service Employees International Union (SEIU) where she led communications for the Racial Justice Center. She spearheaded the labor's involvement in the groundbreaking Race-Class Narrative research. In 2019, she completed the Global Messaging Program hosted by ASO Communications in Melbourne, Australia.