Welcome to Philadelphia: Today's Example of the Progressive Democratic Future
Session Type(s): Panel
Starts: Saturday, Jul. 13 1:00 PM (Eastern)
Ends: Saturday, Jul. 13 2:00 PM (Eastern)
The city of Philadelphia has historically been and continues to be a political haven for progressive Democrats. Due to this history, Philly can be studied as a microcosm of what is possible for the U.S. Democratic party, and can serve as a model when we envision future power-building among progressive, liberal, and grassroots movements. In this panel, participants will hear from an intergenerational, intersectional panel of grassroots organizers and activists born and raised in Philadelphia, sharing their experiences organizing within a progressive Democratic government. You'll learn what worked, what didn't, and how we can continue moving forward toward the progressive future we all deserve.
Moderator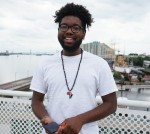 A west Philadelphia born community activist, police abolitionist, school teacher and artist organizing with Philly for Real Justice. We Organize around the basic human rights of the African community and address the question of police and state violence.
Panelists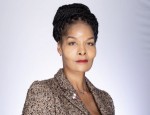 Sharron Cooks is the Owner & CEO of Making Our Lives Easier LLC, a consulting firm that provides quality resources & information to under-represented and vulnerable communities. Sharron Cooks is the first African- American woman born with gender incongruence to serve as a Democratic National Delegate for the Commonwealth of Pennsylvania in 2016 at the DNC, the first ever gender incongruent person to chair a citywide commission in the City of Philadelphia and serve as a the first African-American female VP of Equality PA, as well as the first openly Black gender incongruent female to graduate from Arcadia University with her undergraduate degree in philosophy with a focus on ethics. She also serves as the secretary of the Black Alumni Association of Arcadia University, a member of the African American Chamber of Commerce and an associate member of the Philadelphia Association of Black Journalists.
Sharron is a second year graduate student at Temple University's Master of Liberal Arts program, where she focuses her studies on exploring the ethics of cultural exchange in the global marketplace.