We Need You Alive for the Win: Creating Healthy Campaign Environments
Session Type(s): Training
Training Tag(s): Operations
Starts: Saturday, Jul. 13 2:15 PM (Eastern)
Ends: Saturday, Jul. 13 3:15 PM (Eastern)
Whether it's an election campaign or a longer-term issue campaign, dedicated campaign staff and volunteers put in long hours and sometimes practically live at campaign headquarters. It's easy to fall into the fast food trap, leading to poor nutrition, low energy, sick staff and resultant absenteeism, lower productivity and avoidable mistakes. This training will provide a model for establishing healthy campaign environments, including the rationale, sample materials, checklists and templates for how candidates, campaign managers and staff/volunteers can easily and affordably create an environment which elevates an ethic of self-care by making it easy to stock what's needed to prepare quick and easy healthy meals and snacks.
This training is open to everyone.
Moderators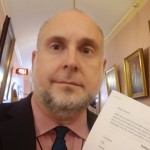 Abraham J. Bonowitz has been an organizer, communicator and strategist in the movement to end the death penalty for nearly 30 years, and he's also been on the journey to maintain health and fitness for his entire adult life. He knows it's not easy, which is why he jumped at the chance to be a part of the Healthy Campaign team. Learn more about Abe's life's work at http://deathpenaltyaction.org/abe-bonowitz. Learn more about Healthy Campaign at http://www.healthycampaign.org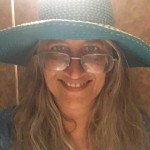 Margie is a nutrition educator and founder of Healthy Campaign. Her goal is to bring to life her vision of healthy eating as the norm in every progressive campaign, supporting campaign workers' well-being, and fueling political victories. Margie also builds interactive visualizations for activists, including legislative scorecards, endorsement maps, and congressional vote maps. She created the informative SugarWars.com microsite in the style of the Star Wars Crawl after attending a particularly sugary organizing meeting. Staying healthy is a win strategy.