User Experience in Organizing: How Good UX Leads to Better Engagement, Retention and Impact
Session Type(s): Training
Training Tag(s): Basic Online Organizing
Starts: Saturday, Jul. 13 9:00 AM (Eastern)
Ends: Saturday, Jul. 13 10:00 AM (Eastern)
UX is under-resourced and under-utilized in organizing, but it is key to understanding what your users need, how they think, and how they behave—and incorporating that understanding into every aspect of your process. This session will focus on the value of user experience and how to employ UX in your work. Good UX leads to higher engagement, higher retention, more referrals, and a better experience overall for the people using your product/content/service. This training does not include graphic design, user interface training, branding/identity, or marketing.
No previous experience in UX, design or tech is required. This is a training for attendees with zero experience who want to do more UX in their organization.
Moderators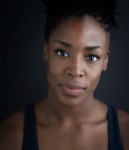 Vickie is the resident Web Designer at MoveOn.org. Working in conjunction with the tech team she focuses on branding, responsive design, and the user experience. Vickie has 10 years experience in design and front end development along with 3 years experience in branding and project management. Her experience ranges in a variety of different environments in the tech field from health, retail, entertainment, education, and now political tech.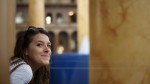 Tillie is currently the Product Manager for Growth and UX at MoveOn. She has four years of experience in UX, product growth, and political communications. She has led local UX trainings and workshops and is the host for a design chapter in Washington D.C. (Ladies Wine & Design). She is also a founding author for UX Backstage. Before working in UX, Tillie worked on local campaigns and combating economic inequality in Utah.