Unionizing Your Workplace
Starts: Thursday, Jul. 11 11:15 AM (Eastern)
Ends: Thursday, Jul. 11 12:15 PM (Eastern)
For decades, the labor movement has been in danger as corporate forces off-shored industries, as the Right attacked workers rights, and as union density and power at the bargaining table and the voting booth declined. But, we are now in the midst of a historic labor renaissance as Millennials, women, and people of color reimagine worker solidarity and boost the ranks of union membership for the first time since the 70s. However, if progressives are to genuinely advance worker power, we also have to look internally and acknowledge the abuses and barriers to workers rights in our own organizations. Attendees will hear from Progressive Workers Union and other new labor leaders on how we can transform our workplaces and campaigns.
Moderators
Neha is the President of Progressive Workers Union (PWU), which is striving towards equity and justice for workers, by harnessing the collective power of its membership. Neha is also the International Representative for the Environmental Justice and Community Partnerships Program at the Sierra Club.
—-
Founded in 1992, the Progressive Workers' Union (PWU) represents over 200 staff across the United States and Puerto Rico. PWU's membership base includes organizers, fundraisers, campaign representatives, communications professionals, digital strategists, policy experts, legal assistants, and IT professionals.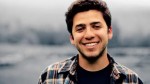 Anthony Torres is focused on building political power for movements aimed at realizing true democracy while tackling our crisis of climate change, social inequality, and rising authoritarianism. He is the Director of Collaboration at ASO Communications, a firm focused on developing effective messaging for progressive movement and campaign wins, and a core team member of a project to build a new mass movement to reckon with the ongoing harms from our past and make reparations a public and political priority. Prior to this, he served as Communications and Political Director for By the People, the grassroots national campaign to impeach and remove Trump and fought for a Green New Deal and transformative international trade policies as the Campaign Strategist for Sierra Club's Living Economy Program. He is a proud unionist, having been a leader of the Progressive Workers Union, and has delivered recommendations to the EPA as a member of their Youth Perspectives on Climate Justice Workgroup. Originally from Long Island, New York and currently living in Brooklyn, Anthony has been named as a Top 50 Fixer by Grist and a Brower Youth Award winner and believes our movements must act as a united, cross-class, multiracial front to build power and create long lasting change.