Prison Organizing Led by the Directly Impacted
Session Type(s): Panel
Starts: Saturday, Jul. 13 2:15 PM (Eastern)
Ends: Saturday, Jul. 13 3:15 PM (Eastern)
Overwhelming research has exposed the massive human and economic costs imposed by life without parole sentences and the use of solitary confinement. The voices behind the numbers tell staggering stories of pain and resilience that embody the urgency of taking action. The Coalition to Abolish Death by Incarceration, the Abolitionist Law Center, Reclaim Philadelphia Mass Liberation, and the Unlock the Box Campaign will join together to discuss the impact of these antiquated methods of social banishment that have ravaged communities of color across the country and normalized the treatment of human beings as disposable, hearing from directly impacted organizers on strategies locally and nationally to create pressure against these repressive systems of control.
Moderator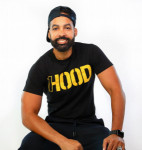 Jasiri X is the first independent hip-hop artist to be awarded an Honorary Doctorate, which he received from Chicago Theological Seminary in 2016. Still, he remains rooted in the Pittsburgh based organization he founded, 1Hood Media, which teaches youth of color how to analyze and create media for themselves. His critically acclaimed album Black Liberation Theology (2015) has been recognized as a soundtrack for today's civil rights movement. He has performed his music from the Smithsonian to the Apollo Theater and has discussed his views on hip-hop, race, and politics at leading institutions across the nation, including Harvard University, the University of Chicago, NYU, Yale, and Stanford, among others. In 2017 he received the Nathan Cummings Foundation Fellowship to start the 1Hood Artivist Academy. Jasiri is also a recipient of the USA Cummings Fellowship in Music, the Robert Rauschenberg Foundation Artist as Activist Fellowship and the President's Volunteer Service Award.
Panelists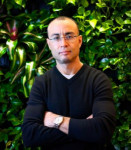 Robert Saleem Holbrook (he/him) is the Executive Director of the Abolitionist Law Center, a law project dedicated to ending race and class based discrimination in the criminal justice system and all forms of state violence. Prior to being named Executive Director of ALC he was its Director of Community Organizing responsible for expanding ALC into Philadelphia. He also led ALC's campaigns against Death By Incarceration (Life Without Parole), Solitary Confinement and State Violence. He has worked with the Center for Constitutional Rights to end Death By Incarceration sentences in the United States and the National Unlock The Box Campaign to End Solitary Confinement. He is a co-founder of the Human Rights Coalition, an organization with chapters in Philadelphia and Pittsburgh that is composed of family members of prisoners. HRC advocates on behalf of the civil and human rights of prisoners. He is also a co-founder of the Coalition to Abolish Death By Incarceration in Pennsylvania, an advocacy group fighting to end Life without Parole Sentences. He sits on the advisory boards of the Amistad Law Project and Youth Arts and Empowerment Project. While incarcerated, Saleem wrote extensively on prison abuse, social injustice, state violence and juveniles charged and sentenced as adults. His writings were featured in Truthout, The Appeal, San Francisco Bay View, and Solitary Watch. He was released from prison in 2018 after spending over two decades incarcerated for an offense he was convicted of as a child offender.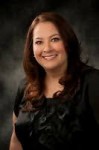 Jessica Sandoval, MPA, is the National Campaign Strategist for the Unlock the Box Campaign to End Solitary Confinement at the ACLU's National Prison Project. She is the campaign lead and is responsible for the development and implementation of campaign strategies, provides technical assistance to campaign states, oversees the Jurisdiction-based Campaign fund, and manages the national campaign steering committee. She has 25 years' experience reforming the youth and adult justice systems, she uses her organizing and advocacy expertise to develop and administer strategies and tools to support state campaigns aligned with the mission of the "stop solitary" movement.
Prior to joining the Campaign for Youth Justice, Mrs. Sandoval served as the Vice President and Deputy Director of the Campaign for Youth Justice, where she was responsible for organizational strategic planning, including analysis and implementation of priorities, and partnerships.
Mrs. Sandoval graduated with a Masters of Public Administration from the University of Colorado at Denver. She received a Bachelor of Science degree in Human Services, from Metropolitan State College of Denver where she recently received a distinguished alumni award.