The U.S. Right and the Rise of Authoritarianism Around the World
Session Type(s): Panel
Starts: Friday, Jul. 12 9:00 AM (Eastern)
Ends: Friday, Jul. 12 10:00 AM (Eastern)
The rise of the far right in America is well known. But the cross-pollination between right-wing forces on both sides of the Atlantic, throughout the Western hemisphere and in the global South is often missed. Social media (and data collection) has created new bonds between right-wing forces around the world, and U.S. law governing both political donations and the rules of corporate governance allow unknown amounts of dark money to flow through the global financial system to fund them. This panel will explore the links between the U.S. and right-wing movements around the world, as well as how social media strategies have allowed these movements to manipulate public opinion and exploit the data of everyday people.
Moderator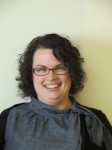 Melissa Ryan has spent more than a decade working at the intersection of politics, media, culture, and technology. Today, she uses her expertise to help people, policymakers and institutions combat online extremism and toxicity.
Melissa became fascinated with extremism and disinformation during the 2016 U.S. elections, as she watched once-fringe extremist networks rise to prominence as they were amplified by mainstream candidates and media. She was among the first progressives to chronicle the rise of the alt-right online when she launched Ctrl Alt-Right Delete shortly after the election, which has since grown to more than 15,000 weekly readers.
Ryan's expertise is sought out by journalists, politicians, leaders and everyday Americans who want to better understand how current events are shaped by social media and how political campaigns use digital strategy to engage voters.
Panelists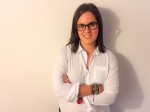 Cristina López G. is a Salvadoran immigrant with an undergraduate law degree from Escuela Superior de Economía y Negocios (ESEN), and a masters in public policy from Georgetown University's McCourt School of Public Policy. She joined Media Matters in 2014 focusing on immigration coverage as a researcher of Hispanic and Spanish-language media, and now leads the organization's research into the forces that feed bigotry and the platforms it proliferates in as Deputy Director for Extremism.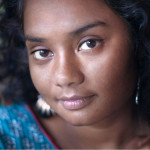 Thenmozhi Soundararajan is a Dalit-American artist, technologist, and the Executive Director of Equality Labs, an art and technology startup supporting South Asian religious, cultural, and genderqueer communities in the United States and South Asia. Through her work she organizes communities to fight impunity, state violence, anti-blackness, caste apartheid, and religious intolerance. Her work has been recognized by The Robert Rauschenberg Foundation, Producers Guild of America Diversity Program, The Museum of Contemporary Art and Magnum Foundation.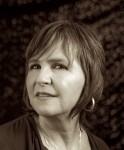 As the editor of Right Wing Watch, Adele M. Stan oversees the day-to-day operations of a website that plumbs the depths of right-wing activity, from YouTube to Discord, from Christian nationalists to neo-Nazis and the alt-right. Stan also occasionally contributes writing and research to the site, as in her recent report from Brussels on the influence of far-right actors in the European Union parliamentary elections. Stan also writes a column for The American Prospect, and occasionally writes for other liberal and progressive news and opinion outlets. Stan is a winner of the Hillman Prize in Opinion and Analysis Journalism. She also plays the ukulele.