The Role of Progressive Media in 2018 and 2020
Session Type(s): Panel
Starts: Friday, Jul. 12 1:30 PM (Eastern)
Ends: Friday, Jul. 12 2:30 PM (Eastern)
What role did progressive media play in helping to deliver huge electoral victories in 2018? And what lessons can be learned for the 2020 election? Progressive values were front and center in the 2018 election—from protecting and expanding access to health care to taking on the NRA's stronghold on elections and promoting gun safety legislation. And it worked with voters! So what can progressive media do to ensure that kind of success in 2020? What is still missing from the progressive media landscape? What does progressive media need to do to win the digital media fight in 2020 and motivate people to take action?
Moderator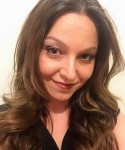 Kaili Joy Gray is the executive editor of Shareblue Media, a progressive political news site that focuses on elected officials and everyday Americans fighting against the Trump administration. She previously worked as an editor and writer at Daily Kos and Wonkette, as well as for Planned Parenthood during the 2016 election. Kaili is a lifelong Democrat and proud feminist.
Panelists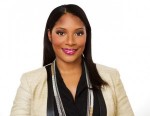 Zerlina Maxwell is a political analyst and contributing writer for EBONY.com, theGrio.com, and Feministing.com. She writes about national politics, candidates, and specific policy and culture issues including domestic violence, sexual assault, victim blaming and gender inequality. She has consulted with the United States Department of State to promote the use of social media by students in the West Bank. Her writing has also appeared in JET Magazine, on CNN.com, The Huffington Post, The American Prospect, TheRoot.com Salon.com, and RawStory.com. She is also a frequent guest on Make It Plain with Mark Thompson on Sirius XM Left and on Fox News.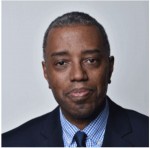 Vincent Thompson is the Principal of Thompson Mediaman Communications, his own media relations company based in Philadelphia. He is currently News Editor at WURD AM/FM Radio in Philadelphia and host of the station's award winning Philadelphia City Council Live show. WURD is an African-American talk radio station and one of the few in the United States
Thompson is Vice President-Broadcast of the Philadelphia Association of Black Journalists (PABJ), a position he has held since January 2019.
In his more than 30 year career in media and government, he has served as a Chief of Staff for former Philadelphia City Councilman Juan Ramos, spokesperson for two past School District of Philadelphia Superintendents, past President of the Philadelphia Black Public Relations Society (2014-16) and has covered Republican and Democratic National Conventions starting with the 1988 Republican National Convention.
Mr. Thompson has won numerous awards in his career for his work in journalism, public relations and community service.
In 2018, he received PABJ's Lifetime Achievement Award. In 2017, he was named Politics and Government Reporter of the Year by the Pen & Pencil Club of Philadelphia, the nation's oldest press club in daily operation.. He has been named one of Philadelphia's Most Influential African-Americans by the Philadelphia Tribune newspaper and has been a winner of the National Education Association's Excellence in Broadcasting Award.