Session Type(s): Panel
Starts: Thursday, Jul. 11 10:15 AM (Eastern)
Ends: Thursday, Jul. 11 11:15 AM (Eastern)
From the Daily Action app to shutting down streets in song and dance to DIY poster printing, get ready to uncover the ways in which creative and digital media is used to facilitate rapid response. This panel will be a crash course on what it looks like to use a variety of creative and digital media tools to effectively and efficiently respond to injustice. It will also cover the ways in which creative and digital media can facilitate and enrich intersectional approaches to organizing, specifically centering communities of color, women, femmes, and queer and trans folks. Lastly, it will serve as a space for participants to scheme up creative ways to protest the next time their communities are under attack.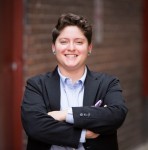 Carla Aronsohn has a background in field organizing and lobbying around the country for progressive issues and candidates. Carla is the SVP of Strategy at Revolution Messaging, leading their rapid response Revere Suite team and working with clients like MoveOn, ACLU, Color of Change, Giffords, Beto for Texas, Presente, and many more. Carla was the lead mobile strategist for Bernie Sanders 2016 which won two Reed awards and one Pollie award for mobile. Carla helped conceptualize and launch Daily Action, which uses mobile and calling to make civic engagement easy and effective by having one call action per day. Carla worked with Black Out for Human Rights to use mobile tools to raise $150K in 24 hours for communities affected by the Flint water crisis. Carla is on the board of directors of WERK for Peace, an organization that holds LGBTQ+ dance party protests, notably in front of Mike Pence and Ivanka Trump's houses.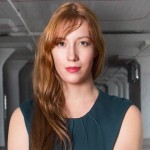 Bob Bland is a fashion designer, international speaker + advocate for domestic manufacturing, sustainable supply chains and design entrepreneurship education. She is also a women's rights activist and one of the National Co-Chairs of the Women's March on Washington.
For her work on the Women's March, she has received numerous awards including Forbe's 50 World's Greatest Leaders, Time 100's Most Influential People, Glamour's Women of the Year Award, Working Mother Magazine's 5 Most Powerful Moms and New York State's Woman of Distinction.
She currently serves as Co-President and Board Member of Women's March National, a 501(c)4 nonprofit social and political advocacy organization. The mission of Women's March is to harness the power of diverse women and their communities to create transformative social change. Women's March continues to grow and evolve as a movement of nonviolent resistance, committed to dismantling systems of oppression and building inclusive structures guided by self-determination, dignity and respect.
Previous to her work with Women's March, Ms. Bland was already an established entrepreneur, speaker and advocate with 15 years' experience in the fashion + manufacturing industries. Her previous social enterprise, Manufacture New York, remains at the very essence of the foundational rework of our economies that must be done in order for women, creatives, manufacturers, their families and communities to thrive. MNY served as a case study at The United Nations and in Copenhagen, Stockholm, Seoul, Los Angeles, Raleigh, Las Vegas, Washington D.C. and NYC.
Bob has made numerous radio, TV and documentary appearances including CBS Evening News, The View, NBC Nightly News, PBS Newshour and SiriusXM for both Women's March and Manufacture New York. She have been featured in many books, including NYT's bestseller Together We Rise: Behind the Scenes at the Protest Heard Round the World, as well as Sustainable Fashion: Past, Present & Future (2015), We Own the City (2014); and the film "Making It In America: Empowering Global Fashion, as well as many films and TV series focused on the Women's March.