The End of Gerrymandering: Drawing Fair Maps and Fighting Gerrymanders in Court
Session Type(s): Panel
Starts: Thursday, Jul. 11 2:30 PM (Eastern)
Ends: Thursday, Jul. 11 3:30 PM (Eastern)
Gerrymandering is a critical threat to democracy that politicians have used to subvert the public will in countless elections. With the conservative majority on the Supreme Court increasingly hostile to efforts to limit gerrymandering, enacting reforms at the state level is key. Join us as national redistricting practitioners discuss what we've learned from our experiences with the legal process and how to apply that to the ongoing fight against gerrymandering at both the federal and state levels.
Moderator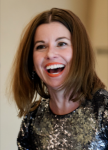 Carolyn Fiddler is the political editorial director for Courier Newsroom and is the nation's foremost expert in state politics. She writes "This Week in Statehouse Action," a newsletter that provides updates on state politics to thousands of reporters, political operatives and observers. A veteran of Virginia politics with almost two decades of experience in statehouse machinations, she deeply understands the inner workings of state legislative policymaking. She's spent her professional life working for various Democratic and progressive organizations, most recently with Daily Kos. Fiddler graduated Phi Beta Kappa from the University of Arkansas, and she received her J.D. from the College of William & Mary. She's from a small town in Virginia you've never heard of, and her comic book collection is probably bigger than yours.
Panelists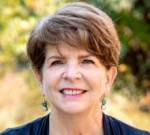 María Blanco is executive director of the University of California Immigrant Legal Services Center. Launched in November 2014, the center provides legal services to undocumented students on nine UC campuses. She was elected to PPIC's Board of Directors in 2010 and also serves on the board of the California Citizens Redistricting Commission. Before she assumed her current position, she was vice president of civic engagement at the California Community Foundation. Previously, she served as executive director of the Chief Justice Earl Warren Institute on Race, Ethnicity and Diversity at UC Berkeley Boalt Hall School of Law, and before that as executive director of the Lawyers' Committee for Civil Rights of the San Francisco Bay Area. She was counsel for the Mexican American Legal Defense and Educational Fund (1998–2003). She served on President Barack Obama's transition team. Her undergraduate and law degrees are both from the University of California, Berkeley.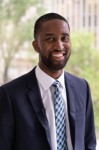 As Legal Counsel, Redistricting, with the Campaign Legal Center, Chris provides legal support and outreach for redistricting reform work focused on promoting and implementing independent redistricting commissions and ranked choice voting. He also advises state, local, or other partners on state or local ballot initiative language, state legislation, and local ordinances related to redistricting reforms.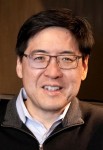 Sam Wang works at Princeton University, where he is a professor of neuroscience and also director of the Gerrymandering Project (gerrymander.princeton.edu), an organization that seeks to combine law, math, and data to achieve nonpartisan redistricting reform. Sam has written extensively on elections and has proposed detection standards that can be used under both federal and state constitutions. His newest project, OpenPrecincts.org, is an accurate, open central repository for precinct and election data for citizens, journalists, and advocates to use in the service of reform.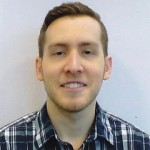 Stephen Wolf is an elections staff writer for Daily Kos who focuses on redistricting analysis and voting rights, authoring the weekly Voting Rights Roundup newsletter in addition to contributing to the Daily Kos Morning Digest of each day's campaign news. Wolf is also an avid cartographer, and his proposed map was chosen by Republican Gov. Larry Hogan's bipartisan commission to redraw Maryland's gerrymandered 6th Congressional District after it was struck down in court.
Other sessions: Elections Q&A with Daily Kos Elections!