The Double Down: Discussions of Black and Disability Identity
Session Type(s): Panel
Starts: Saturday, Jul. 13 2:15 PM
Ends: Saturday, Jul. 13 3:15 PM
Room: 115B
There is a unique history between the disability and African American Community. Issues related to slavery, Jim Crow, and the modern prison industrial complex are linked with institutionalization, asylums, seclusion and restraint and exploitation from the medical community. Unfortunately these shared issues are rarely discussed in clear relief in either community. This panel will explore the unique issues that lie at the intersection of race and disability with a specific emphasis on the African American disability experience. The panel will discuss historical connections between the communities, as well as explore current issues of race and disability that need to be addressed as a whole by each group.
Moderator
Panelists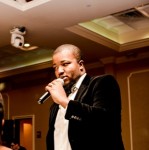 Neal Carter is the Founder and Principal of Nu View Consulting LLC. Neal has been spearheading political outreach operations in campaigns since 2002. He has worked in both a campaign management and a communications capacity on the federal and state level throughout the United States. Neal's campaign and policy acumen are second to none as he has the knowledge and experience cultivating effective policy, fundraising, and communications strategies for candidates at all levels.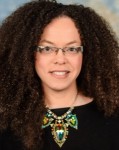 Reyma McCoy McDeid is the Executive Director of Central Iowa Center for Independent Living in Des Moines.
She has carved out a unique career in employment services, disability advocacy, and education and she works to engage voters with disabilities into the political process and educate elected officials on the issues that impact the nation's largest marginalized community. She holds a Master's degree in Nonprofit Administration with a concentration in Business; her vocation is supporting fellow individuals on the Autism spectrum to lead independent, fulfilling lives.
Other sessions: Cripping the Movement: How Disability Inclusion Can Save Progressives