The Double Down: Discussions of Black and Disability Identity
Session Type(s): Panel
Starts: Saturday, Jul. 13 2:15 PM (Eastern)
Ends: Saturday, Jul. 13 3:15 PM (Eastern)
There is a unique history between the disability and African American Community. Issues related to slavery, Jim Crow, and the modern prison industrial complex are linked with institutionalization, asylums, seclusion and restraint and exploitation from the medical community. Unfortunately these shared issues are rarely discussed in clear relief in either community. This panel will explore the unique issues that lie at the intersection of race and disability with a specific emphasis on the African American disability experience. The panel will discuss historical connections between the communities, as well as explore current issues of race and disability that need to be addressed as a whole by each group.
Moderator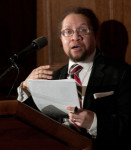 Mr. Cokley is a long-time disability advocate who works to bring issues of inclusion to the forefront of all communities. He has significant experience working at the intersection of disability policy and social media, in both the Federal and non-profit sectors. Under the blogger name Angry Negro and as a founding member of the Lead On Network, Mr. Cokley provides commentary on issues of inclusion and pop culture, technology, employment, and education as well as policies, programs, and events on Capitol Hill as they relate to disability.
As a graduate of a Historically Black University, Mr. Cokley believes that it is imperative that the disability and traditional diversity communities learn to work together as they both share the core values of inclusion. Cultural barriers have led to disability being a taboo subject in many ethnic communities, and the disability community needs the experience of the diversity field to continue their advocacy and policy goals. Only together can both communities realize the success of an America that is inclusive of all of its citizens.
Other sessions: Cripping the Movement: How Disability Inclusion Can Save Progressives
Panelists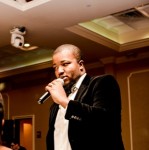 Neal Carter is the Founder and Principal of Nu View Consulting LLC. Neal has been spearheading political outreach operations in campaigns since 2002. He has worked in both a campaign management and a communications capacity on the federal and state level throughout the United States. Neal's campaign and policy acumen are second to none as he has the knowledge and experience cultivating effective policy, fundraising, and communications strategies for candidates at all levels.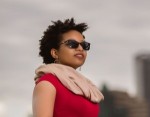 Keri Gray is a diversity & inclusion influencer, millennial talent expert, and consultant. She designs programs and leverages relationships that cater towards building and attracting diverse talent. Keri identifies as a Black woman with disabilities and uses her experiences, political views, and programming to empower and equip underrepresented communities. In her work, she actively utilizes a framework of intersectionality- meaning that her work intersects with issues surrounding people of color, women, AND people with disabilities. Keri has worked with the American Association of People with Disabilities, Disability:IN, the National Council on Independent Living and consulted with many organizations and institutions of higher education. Through these roles, Keri has designed and managed programs for over 1,000 young professionals and collaborated with over 95 global fortune 500 companies to connect diverse talent to opportunities in the employment sector. Keri was raised in Longview, Texas but currently resides in the Washington, DC metro area. She attended college at Abilene Christian University where she received Bachelor degrees in Political Science and Communication and then a Master's degree in Communication.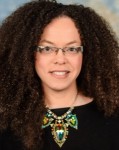 Reyma McCoy McDeid is the Executive Director of Central Iowa Center for Independent Living in Des Moines.
She has carved out a unique career in employment services, disability advocacy, and education and she works to engage voters with disabilities into the political process and educate elected officials on the issues that impact the nation's largest marginalized community. She holds a Master's degree in Nonprofit Administration with a concentration in Business; her vocation is supporting fellow individuals on the Autism spectrum to lead independent, fulfilling lives.
Other sessions: Disability Caucus, Cripping the Movement: How Disability Inclusion Can Save Progressives