Strategies and Tactics for Targeting Corporations—and Winning!
Session Type(s): Training
Training Tag(s): Grassroots Organizing/Campaigns
Starts: Thursday, Jul. 11 2:30 PM (Eastern)
Ends: Thursday, Jul. 11 3:30 PM (Eastern)
If you're interested in using clever strategies and hard-hitting tactics to influence the massive corporations of the world, this training is for you. You'll learn creative ways to research corporations and their top executives, methods to effectively campaign against them for change, and some tools and tricks you can use to amplify your efforts. Need to capture a decision maker's attention? Want to use social media, ads and direct action to disrupt and annoy companies? Curious about brand-jamming, astroturfing and other clever tactics? This training will be a fun and insightful look at the strategies of successful corporate campaigns and how you can use them to drive change.
This is a beginner to moderate level-training.
Moderators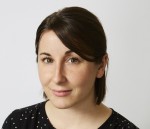 Kelly Myers is a Senior Campaigns Specialist at The Humane League where she has been working on corporate campaigns for over three years now, waging campaigns targeting some of the largest food companies in the US, including Aramark, Subway, and McDonald's. Kelly's role focuses on managing THL's flagship campaigns and developing campaign strategies and tactics. Kelly has led internal campaigns training at The Humane League for three years and has trained dozens of volunteers on effective corporate campaign strategies through the Fast Action Network. Kelly is a graduate of Penn State University with a degree in Wildlife Biology and prior to joining The Humane League spent many years working in environmental education and advocacy.
Toni is a Senior Campaigner at SumOfUs where she spends her time mobilizing people all around the world to hold corporations like Bayer-Monsanto, Facebook and Amazon accountable. Prior to joining SOU, she was a union organizer for hotel workers in NYC