Security 101: Securing Your Organization Against Hackers, Trolls and Bad Actors
Session Type(s): Training
Training Tag(s): Operations
Starts: Thursday, Jul. 11 10:15 AM (Eastern)
Ends: Thursday, Jul. 11 11:15 AM (Eastern)
Don't be scared, be prepared! Hackers, trolls, and fake news bots are targeting progressive and Democratic organizations more than ever before. What can you do to protect yourself? What should you do if you are hacked? How do you know if you've been hacked? You don't need to be a tech whiz to understand and deploy basic security principles. We will cover the best practices that every organization should follow for your tech systems, staff, volunteers and vendors. We'll provide guidance on a range of tools that are commercially available, discuss types of attacks, and how to recognize and prevent them. We'll also provide a step-by-step guide for what to do if your organization is attacked.
Open to all skill levels. This is an introductory session that explains all concepts but will give practical advice that attendees can immediately put into practice.
Moderators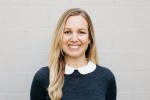 Catherine Robinson is a technology entrepreneur and seasoned executive based in San Francisco CA. She co-founded online accountancy firm Xero through to IPO, co-founded web acceleration firm Aptimize through to acquisition. Has advised start-ups in technology and strategy, specializing in operations, go-to-market and security. Head of Technology at Sister District Project.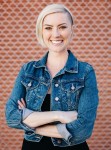 Lyzz leads all communications strategy and execution for Sister District, and works closely with the tech department to develop and implement the organization's technical infrastructure and digital engagement.
She began her career as an in-house designer and editor with a nonprofit television production company in Washington, DC, before shifting to the private sector, where she was a communications professional at a worldwide company in the life sciences industry. Lyzz has also founded her own production company, producing an internationally recognized play about sexual health and toxic masculinity.