Relational Organizing Insights from the Field: Scaling for the 2019/2020 Cycle
Session Type(s): Panel
Starts: Thursday, Jul. 11 10:15 AM (Eastern)
Ends: Thursday, Jul. 11 11:15 AM (Eastern)
If you're a progressive activist, you have likely heard about relational organizing—friends reaching out to friends to support a cause, organization or campaign. But what does it take to run a successful program? What are the best practices, and what pitfalls should you avoid? Learn from leading practitioners in the field who have successfully planned, launched and implemented both online and offline relational organizing programs around the country.
Moderator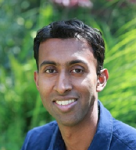 Sangeeth Peruri is the CEO and founder of OutreachCircle, a digital organizing platform that harnesses the power of personal relationships to inspire action and drive change. OutreachCircle makes it easy for volunteers, activists and donors to support their favorite cause, campaign or organization. Sangeeth, who recently served as the President of the Los Altos School Board, now serves on the boards of Orenda Education, Think Together and the Boys & Girls Clubs of the Peninsula. In his spare time, he is a fitness fanatic and competed on American Ninja Warrior 6.
Panelists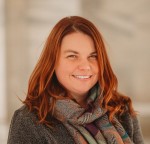 Sarah recently joined the team at OutreachCircle as the Vice President Strategy and Growth. She has worked in political data for over a decade as the data director for the Minnesota Democratic-Farmer-Labor Party and ran the 2018 Minnesota Coordinated Campaign. She is also pursuing a Master's in Business Analytics from the University of Minnesota's Carlson Business School. In her free time, Sarah has a passion for adventure travel; competing in the Fjallraven Classic backpacking race in the arctic circle of Sweden and the mountains of Colorado.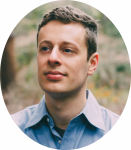 Dylan Cate is the founder of Dylan Cate Strategic, a consulting firm that provides organizing strategy, relational organizing technology, and staff coaching and training services to community-based organizations, unions, movements and progressive campaigns. He has spent more than a decade organizing in the labor movement and on congressional campaigns, ballot initiatives, and most recently as the Organizing Director for the Washington State Democratic party. He is the author of "The Future of Field: Lessons from the Front Lines of the Democratic Resurgence." He lives in Seattle with his fiancé and their cat, Frank.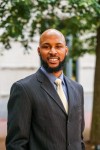 Brandon A. Jessup is the Deputy Director East of Data and Technology. He supports and coaches partner organizations in the State Voices network. He also oversees any data-related program work and network-wide reporting.
Brandon brings over a decade of experience developing intelligence systems for civic engagement. His knowledge of field operations and data collection has served as a keystone in state and national progressive campaigns, including statewide ballot initiatives to protect and expand democracy.
Brandon earned his BBA in Computer Information Systems at Eastern Michigan University. Born in New Orleans, Louisiana, the husband and father was raised in Detroit, Michigan. He's still calls the Motor City home, and enjoys American automobiles, gardening, and spending quality time with his family.