Proven Persuasion and Inoculation: Breakthroughs in Deep Canvassing
Session Type(s): Training
Training Tag(s): Communications
Starts: Friday, Jul. 12 9:00 AM (Eastern)
Ends: Friday, Jul. 12 10:00 AM (Eastern)
Join the founders of the New Conversation Initiative to discuss the landmark results of 2018 Deep Canvassing persuasion experiments and learn how to improve your campaigns ability to persuade, motivate your base and reduce voters' underlying prejudice that allows our opposition's fear-based messaging to dominate. Deep canvassing is the only field tactic that has been validated to be longitudinally persuasive, and in order to win, what we say to voters must be as effective as the tech or engagement tool we use.
This training is best suited for those with field or campaign experience and are looking for new tactics to motivate and hold our base or persuade the moveable middle.
Moderators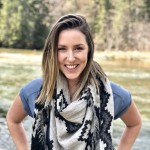 Ella is one of the country's leading experts in grassroots innovation and voter persuasion through deep canvassing. She previously served as the National Field Manager at the Los Angeles LGBT Center, where she led the landmark study in collaboration with SAVE Dade. Through this work, Ella and her team proved deep canvassing as an effective tactic to make lasting change in voters' minds. Ella blends 15 years of organizing and management experience with a love for building healthy, innovative teams and systems to create measurable social change. Currently, on the founding team of the New Conversation Initiative, she is working to transform the electorate by developing models that allow organizers and activists to have compassionate persuasion conversations.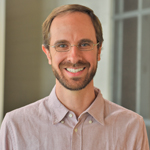 Over 8 years on the LA LGBT Center's groundbreaking Leadership LAB team Steve helped create the tactic of deep canvassing. As the team's National Mentoring Coordinator he partnered with organizations and campaigns across the country to develop and apply deep conversation approaches – around marriage equality, trans-inclusive nondiscrimination laws, criminal justice reform, and reproductive justice – on the ground. In 2012 he embedded with the historic MN United marriage equality campaign as the Co-Regional Field Director for deep red Central Minnesota. Since co-founding The New Conversation Initiative, Steve has helped multiple frontline teams develop powerfully persuasive new deep conversation approaches, most significantly around immigrant rights and climate justice.