VideoChat Townhalls, Q&A's & Fundraisers: real access, real engagement, real time (DEMO)
Session Type(s): Training
Starts: Friday, Jul. 12 9:00 AM (Eastern)
Ends: Friday, Jul. 12 10:00 AM (Eastern)
From VideoChat Townhalls to Premium Access Online Fundraisers: large scale video chat events vie to be gamechanger tech of 2020
Shindig enables video chat events where speakers can address audiences of 1000's and either prescreen prospective video chat questioners or throw open the podium for first come first served contributions.
Events can be secure and private, or open to the public and even simul streamed for unlimited viral viewership on Facebook, Twitter or YouTube.
Audience members themselves can also mingle, network, collaborate and share in private video chats replicating the audience dynamic of physical events, fostering collaboration and deepening connections amongst community members in a wholly unique way.
Find out how video chat events can help increase your outreach, more deeply engage your community, generate WOM and create compelling repurposable video content.
This session is brought to you by Shindig
Moderator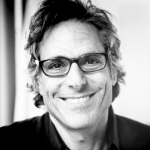 Founded and led TVT Records original home of NIN, Ja Rule, Pitbull, Lil Jon, Brian Jonestown, Sevendust and many others.
Learned much about creating passionate superfans to drive movements.
My new company Shindig now enables building of engaged audiences of superfans through large scale video chat events.
Address an audience of 1000's, share the stage to take video chat questiona all while allowing audience to mingle, networking and socialize in their own private video chat. Shindig; the dynamics of in person events at internet scale.