Never Give Up: Lessons from the MOVE Family
Session Type(s): Panel
Starts: Thursday, Jul. 11 3:45 PM (Eastern)
Ends: Thursday, Jul. 11 4:45 PM (Eastern)
"Because when something is worth fighting for you fight for it until you reach it." –Mike Africa, Jr.
Described as a "Black Back to Nature Group," MOVE is a human rights, environmentalist and animal rights group formed in Philadelphia under the guidance of John Africa. They were/are advocates for self-defense protests, civil disobedience, composting, unschooling, food sovereignty and land sovereignty decades before these words entered the progressive and radical political space. Due to their revolutionary views,  they have faced state-sanctioned violence and police brutality, culminating in the bombing of their West Philadelphia home, killing 11 MOVE members including five children. Nine members were also framed for the shooting of a police officer, resulting in over 40 years of wrongful imprisonment. Despite the wealth of state-sanctioned violence perpetrated against them, MOVE persisted. In the past year, they celebrated four of the MOVE 9 being released home from their wrongful imprisonment, and recently celebrated the birthday of Ramona Africa, one of two survivors of the MOVE bombing. In this panel, participants will have the opportunity to learn about the MOVE family and their 50+ year sustained fight for justice, and will also hear from other local activists working at the intersections of human rights, animal rights and environmentalism.
Moderator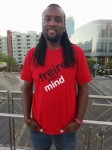 Gabriel Bryant is a Philadelphia based organizer whose work is centered on ending mass incarceration, political prisoners and building sustainable leadership models for marginalized communities. He is a member of the Philadelphia Community Bail Fund, Campaign to Bring Mumia Home and the Claim Malcolm X Day Committee. He also hosts the internet radio show, "Stepping Into Tomorrow," Thursdays at 8:00PM on www.gtownradio.com
Panelists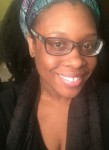 Megan Malachi is a Philadelphia native. She is an educator and organizer with Philly REAL Justice, a grassroots police abolitionist organization.