Media Training for the 21st Century
Session Type(s): Training
Training Tag(s): Communications
Starts: Thursday, Jul. 11 3:45 PM
Ends: Thursday, Jul. 11 4:45 PM
Room: 120B
From message to delivery, you need a smart strategy to tell your story to the audience you want to reach. Media Training for the 21st Century is a general communications training for organizers, staff, and principals that leaves you feeling empowered and able to get your message across regardless of fear and distraction. This goes way beyond style tips for television hits—this is about communicating your values in a way that resonates long after you're done speaking.
This training is open to everyone.
Moderators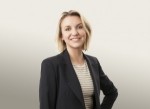 Jess McIntosh is the Communications Director at EMILY's List, working to elect pro-choice Democratic women candidates, stop the GOP assault on women's rights, and increase women's leadership across the country. She previously worked as spokesperson for Sen. Al Franken through his campaign, recount, subsequent election contests and first year in the Senate. (Ed note: This took roughly 17 years – worth every day) Jess has worked in research and communications for winning campaigns in NYC, as well as serving as Communications Director for the Minnesota Democratic-Farmer-Labor Party.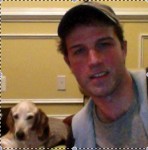 John is a communications strategist who specializes in helping people deliver compelling presentations in high-stakes situations. He works with Democratic candidates as well as a range of progressive organizations and leaders. He co-authored the book Compelling People, and is an adjunct faculty member at Georgetown and Columbia Universities.