Match your Members to Elected Officials with District Match (Demo)
Session Type(s): Training
Starts: Thursday, Jul. 11 2:30 PM (Eastern)
Ends: Thursday, Jul. 11 3:30 PM (Eastern)
There's an easier way to match spreadsheets of address data to legislative districts and elected officials. Come see how District Match can help you conduct better advocacy campaigns, prepare for meetings with legislators, and update records in databases and CRMs.
This demo is presented by Azavea.
Moderators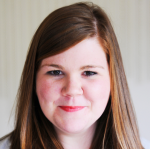 Stacy has over 2 years of experience researching, gathering, and analyzing elected official data on the Cicero team. She is committed to advancing the progressive agenda. Prior to this role, she received her master's degree in social policy and worked with a community development nonprofit, helping youth in rural Arkansas advocate for themselves through leadership development and literacy.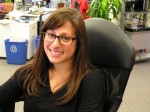 Stephanie Thome is the Product Manager of Cicero: a database of legislative district maps, election events, and elected official contact information at the National, State, and local levels. Through her work, she strives to help organizations and individuals advocate for their missions at the grassroots level. Prior to Cicero, she worked for a small nonprofit, helping individuals with disabilities become more integrated into their communities. Stephanie is passionate about politics and representation, and in her spare time, serves as the Majority Inspector for her voting division: one of several thousand obscure local elected offices in Philadelphia.