Lock It Up: How to Secure Yourself and Your Team Against the Internet's Wretched Hive of Scum and Villainy
Session Type(s): Training
Training Tag(s): Operations
Starts: Friday, Jul. 12 9:00 AM (Eastern)
Ends: Friday, Jul. 12 10:00 AM (Eastern)
Ransomware. Viruses. Data breaches. Phishing emails. Website defacement. Ad network hijacking. Mobile number theft. DNS poisoning. These are just some of the cyber threats that every progressive organizer, campaign and nonprofit needs to be aware of and on guard against. This training will cover best practices for securing websites, personal computers and mobile devices that everyone should know, including lessons from the 2018 midterms. Learn how to protect yourself and your organization against the hive of scum and villainy on the Internet that would do you harm. As the old adage goes, an ounce of prevention is worth a pound of cure.
This training is for any activist or nonprofit leader who organizes online and wants to improve their personal/organizational security hygiene. No programming knowledge or coding experience is needed. You should bring at least one connected device if you'd like to participate in the interactive aspects of the training.
Moderator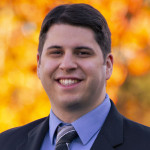 Andrew is a cybersecurity strategist, the founder and executive director of the Northwest Progressive Institute (NPI), and a member of the Washington State Democratic Central Committee. NPI's projects include Pacific NW Portal, Cascadia Advocate, In Brief, the Olympia Newsriver, and Permanent Defense.
Andrew has helped organize opposition efforts to a long list of right wing initiatives in Washington State, beginning with Tim Eyman's Initiative 776. Since 2002, his perspective has been sought by many of Washington State's best-known newspapers, television, and radio stations. Andrew is a Netroots Nation veteran, having attended every convention to date.
Other sessions: Pacific Northwest Caucus