Labor Caucus
Starts: Thursday, Jul. 11 3:45 PM (Eastern)
Ends: Thursday, Jul. 11 4:45 PM (Eastern)
Join the AFL-CIO, Labor Unions and Allies for a conversation about the labor movement, where we are and where we are going. Refreshments sponsored by Concerted Action.
Moderators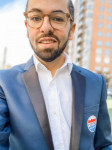 CM is a Washington, D.C. based organizer and digital strategist, with 10+ years of experience in electoral and issue based organizing. They have spent the last four years collaborating and leading the digital strategy efforts for the AFL-CIO.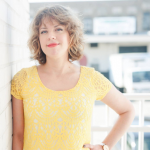 Amber Sparks has been working in the labor movement for over 13 years. She currently heads up digital communications at the AFL-CIO, and before that she led digital strategy at the United Food and Commercial Workers Union (UFCW). When she's not actively advocating for workers, she's writing fiction or essays and being angry about politics.