How To Engage Twitch Content Creators in Your Campaign
Session Type(s): Training
Training Tag(s): Basic Online Organizing
Starts: Thursday, Jul. 11 10:15 AM (Eastern)
Ends: Thursday, Jul. 11 11:15 AM (Eastern)
Since 2011, creators on Twitch.tv have raised more than $110,000,000 for nonprofit causes. Gamers have led the way: 58% of gamers have donated while playing or buying video games in the past 12 months and 67% said they would join other gamers to fundraise. But gaming is just the tip of the iceberg. Streaming everything from Cross-Fit to knitting to cooking, Twitch creators today attract more 140MM unique viewers per month to the site (on par with MSNBC, CNN, Fox News, and ESPN). Learning how to engage this new creator-class can be incredibly powerful. Join Aly Sweetman, Charity Program Lead at Twitch and Roz Lemieux, Director of Blackbaud Labs for a fast-paced training on how to make it fun and easy for them to engage with your campaign.
This training is best suited to those who either have never run a livestream fundraising (or engagement) campaign — or are still in the early stages of formulating a strategy.
Moderators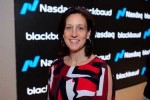 Currently, I am the Sr. Director of Blackbaud Labs. Previously, I was the CEO and co-founder of Attentive.ly (a Blackbaud company) and founding partner at Fission Strategy (now Do Big Things), a creative agency that has helped over 200 organizations "ignite social action for good" using the social, web, and mobile technology. (Check out my co-founder Cheryl Contee's book: *Mechanical Bull* for some of our lessons learned.) I have served as Executive Director of the New Organizing Institute (NOI), a training institute for tech-enabled grassroots organizers. I gained experience in large-scale grassroots organizing as an early member of the MoveOn.org team after getting my start in online advocacy in 1999, serving as the Feminist Majority Foundation's web team director. I have received awards including a 2014 Stevie Award for Women in Business, a 2012 Campaigns & Elections Innovator award, the 2009 Women's Information Network "Young Women of Achievement" award and recognition from Planned Parenthood for the Feminist Majority's trailblazing online campaign in support of women and girls in Afghanistan (2003). I have served on the boards of Turing School, National Priorities Project, the Chattahoochee Hills Charter School Foundation, CHCS governing board, Do Big Things corporate board; and as an advisor to LP2X, an Atlanta-based incubator for female-founded businesses. I am a member of the Blackbaud Senior Women's Leadership Council.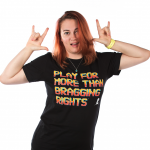 Alyssa Sweetman specializes in strategy and execution of influencer and live-stream charity fundraising targeting millennials and Gen-Z. Many charities still rely on mailers or cold calls to engage their audience, but NGOs must evolve their strategy to target the new generation of digital consumers. Alyssa acts as the liaison to unite NGOs and live streaming content creators.