How the Future Is Organizing Us: They're Texting in Class
Session Type(s): Training
Training Tag(s): Grassroots Organizing/Campaigns
Starts: Thursday, Jul. 11 10:15 AM (Eastern)
Ends: Thursday, Jul. 11 11:15 AM (Eastern)
Peer-to-peer text messaging is revolutionizing the digital organizing world, but it's already second nature to a large group of organizers poised to take over the movements we're building today: young people. In this session we'll take a soup to nuts approach on organizing youth to utilize the online tools that are a part of their daily life (think: text messaging, Instagram) in their activism.
This training is for all levels.
Moderators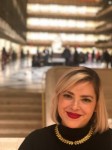 Nearly a decade ago, Beca traded in chalk and report cards for SMS and response rates when she made the transition from teacher to digital campaigner. A dedicated movement builder, her skills include building online to offline pipelines, volunteer-powered distributed organizing, multichannel fundraising, and dressmaking. When she's not wielding the internet for good, you can find her sipping negronis on her Brooklyn patio. She is a Cancer.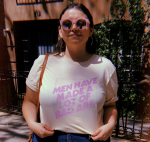 When she's not plotting the next zodiac-themed social media post for Everytown, you can find Nieve soaking in the sun at her local park with plenty of snacks. A natural born organizer, ask her about building communities online, running effective distributed organizing programs, and the secret to pulling off a hot pink suit. Her sun sign is Scorpio, but you'll have to attend her training or catch her in the hallways to learn her rising.