Hijabi Power: The Badass Women Fighting Hate
Session Type(s): Panel
Starts: Thursday, Jul. 11 9:00 AM (Eastern)
Ends: Thursday, Jul. 11 10:00 AM (Eastern)
Despite the global rise of Islamophobia, hijabi-wearing leaders like Linda Sarsour and Ilhan Omar have been fearless in their quest to create a more inclusive, representative democracy. Join us for a panel presentation and discussion on the barriers they've encountered and how each of them are creating long-lasting change in their community.
Moderator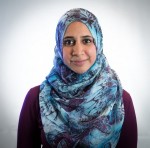 Zahra Billoo serves as the Executive Director of the Council on American-Islamic Relations, San Francisco Bay Area (CAIR-SFBA) office, the oldest and one of the largest CAIR chapter offices. Since joining in 2009, Zahra has led the organization through a period of six-fold growth. Today, she manages one of the largest CAIR offices in the country with a team of civil rights and social justice advocates dedicated to the empowerment of American Muslims through legal services, legislative advocacy, and community organizing.
Under Zahra's leadership, CAIR-SFBA has filed lawsuits against the United States Department of Justice, Abercrombie & Fitch, and Southwest Airlines, representing American Muslims facing discriminatory treatment. CAIR-SFBA has also significantly expanded its capabilities to provide know-your-rights sessions on a nearly weekly basis to mosques and community members in the San Francisco Bay Area, while also providing direct legal representation to Bay Area residents facing numerous civil rights violations, including FBI interviews, employment discrimination, airport harassment, school bullying, and hate crimes.
Zahra earned her undergraduate degrees from the California State University, Long Beach, and her Juris Doctorate from the University of California, Hastings. She is licensed to practice law in California.
Other sessions: Moving Forward: Repealing the Muslim Ban for Good
Panelists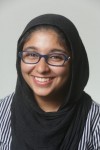 Raaheela Ahmed is the elected board member for the Prince George's County Board of Education, District 5, representing over 80,000 people in Maryland. This lifelong Prince Georgian and product of public schools first ran for office as an 18-year old underdog and anti-establishment figurehead in 2012. She lost that election by 3%, ultimately coming back the following cycle to secure a grassroots victory – 32,000 supporters strong. Over the course of her two campaigns, Raaheela went door-to-door to 12,000 homes and attended dozens of community events to better understand the needs of the community. As a board member, she works even harder to be the vocal and active advocate her community deserves.
Outside of the board, Raaheela serves as the Manager of Leadership Programs for New American Leaders, a national organization focused on training first- and second- generation immigrants to run for office, and supporting them in elected service.