Give Them a Warm Welcome: How to Build a Welcome Series
Session Type(s): Training
Training Tag(s): Basic Online Organizing
Starts: Saturday, Jul. 13 9:00 AM (Eastern)
Ends: Saturday, Jul. 13 10:00 AM (Eastern)
All too often organizations and campaigns are so focused on getting people on their list that they forget about what happens once they're there. Start off on the right foot with new subscribers by implementing a welcome series that will cultivate a long-lasting relationship with your audience from the get-go. This training will walk through the basics of welcome series strategy from content to targeting and everything in between to ensure your new subscribers feel, well, welcomed!
This training is for those with a basic understanding of email and marketing best-practices.
Moderator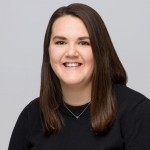 Kaitlyn Ryan is a Digital Account Executive at ABD Direct, a full-service integrated fundraising agency, partnering with progressive nonprofit and advocacy organizations as well as political campaigns and committees to change the world while securing the resources they need to fulfill their critical missions. Prior to joining ABD, Kaitlyn ran digital advocacy campaigns at the Climate Reality Project and managed digital communication programs for Democratic Congressional offices at DCS Congressional.