From a LIKE to a Leader: Real Online-to-Offline Organizing
Session Type(s): Training
Training Tag(s): Advanced Online Organizing
Starts: Friday, Jul. 12 9:00 AM (Eastern)
Ends: Friday, Jul. 12 10:00 AM (Eastern)
Using social media to move your message or share memes isn't enough to build a movement. Online-to-offline organizing is so much more than event turnout. Sol Freire and Kelcie Glass will share their experiences using social media to organize workers and build power. They'll discuss how to proactively find new supporters, how to use public and private social media pages to build a community, how to use comments and messaging to identify key individuals, and how to build an online-to-offline pipeline to connect individuals with 'real-world' organizers and create a movement. Come learn what it takes to build likes and ad clicks into activists and members.
This training is intermediate: attendees should be familiar with using social media platforms for their organization and have some experience managing Facebook pages and or groups.
Moderators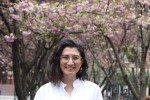 Sol Freire has been with New York Communities for Change since 2016, first as its Digital Organizer and currently as its Digital Director. In these roles, she helped to organize a national network of over 1,000 bank workers to successfully expose the wrongdoings of Wells Fargo, and now oversees the social media and online-to-offline strategies for campaigns such as Housing Justice for All and #NoAmazonNYC. Her commitment to social movements began when she coordinated the online outreach strategy for the women and LGBTQ-led Marcha de las Putas in her hometown Quito, Ecuador. She received her Bachelor's in Journalism from Universidad San Francisco de Quito and a Master's in International Relations from Universitat Autonoma de Barcelona.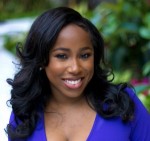 Kelcie's communications career and projects force her to be ahead of the social media curve, and to find new and innovative ways for organizations to connect with consumers, members, and allies. She maximizes the effectiveness of social media channels for her clients, by creating one-of-a-kind campaigns, having consistent messaging across platforms, and by using untapped marketing tactics to create leads. She is currently a social media organizer for CWA's T-Mobile Workers United, Verizon Workers Rising, and Committee for Better Banks campaigns. In addition to her social media expertise, she is heavily evolved in community relations and non-profit work in the D.C. area.