Everyone Wants Maps: Understanding their Value in Organizing
Session Type(s): Panel
Starts: Thursday, Jul. 11 9:00 AM (Eastern)
Ends: Thursday, Jul. 11 10:00 AM (Eastern)
There's a reason it's a cliche that a picture is worth a thousand words. Since we organize geographically, that picture should be a map.Unfortunately, most maps are one-off projects that take hours of work from a skilled staff member or volunteer. Come hear from our experienced panelists about how they've used maps to organize. We'll discuss the multitude of ways your campaign can use maps to improve your organizing efforts. You'll walk away with an understanding of how to think geographically when organizing, and the tools available to you to help your campaign get there.
Moderator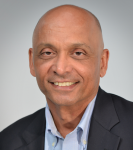 Deepak is a Silicon Valley veteran, an engineer with three software patents with fifteen years experience at Netscape, Oracle and VMware. He co-founded Democracy Labs, a non-profit after the 2016 presidential election to find and introduce innovative new apps to progressive causes and campaigns so they can do more with less money. DemLabs pro bono evangelizes the use of free/low-cost apps through blogs, online courses and in-person workshops.
Panelists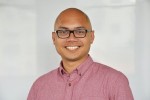 Rapi Castillo is a tech worker, community organizer, and (amateur) baker. He has developed maps, interactives, mobile applications, and websites for various clients in the non-profit and startup sector. He has also founded organizations that are centered on open-source software for non-profits and campaigns. He lives in Queens, New York with his husband Benny and cat Poufie.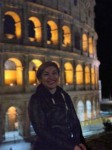 I've worked in Democratic politics for about 10 years, with a focus on technology and data in organizing. I started working with maps in 2014 to showcase the work folks were doing on the ground. Most recently, I have been a Data and Analytics Trainer with Wellstone (now Re:Power) and have taught primarily SQL + GIS to hundreds of participants.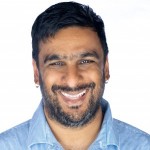 Dheeraj comes to Siege Analytics from a life that sounds like a novel written by a hipster. He was born in Queens, New York, and grew up traveling all over Asia because of his father's job. It was traveling all over the world like this that made him start to question the relationships between boundaries, physical geography, culture and ethnic identity, all of which became relevant when he began working in Democratic analytics and spatial analysis. He has worked for polling firms, labour unions, CRM software manufacturers and humanitarian relief efforts.
Dheeraj is constantly learning more about geography, geospatial statistics and software engineering, and when he's not doing that, he is avidly studying Ving Tsun Kung Fu at Moy Yat Kung Fu Academy, playing his guitar and spending time with his wife.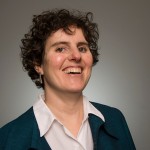 Julie Goldberg got her start in politics working for Howard Dean's presidential campaign in Washington State and for Kerry/Edwards in Pennsylvania. She gravitated to political tech, because she has been programming since high school.
In 2007, she joined Voter Activation Network as their first remote employee, when their staff was less than 20 people and Votebuilder was just being built. She left NGP VAN in early 2013 and co-founded Empower Engine. She has been running the business solo since 2016.
Outside of politics and programming, she bikes around Seattle, attends lots of Broadway shows, and organizes Seattle's Lesbian Literature Meet-Up group.