Equity in Tech: Building Leadership of Women and People of Color
Session Type(s): Training
Training Tag(s): Operations
Starts: Saturday, Jul. 13 9:00 AM (Eastern)
Ends: Saturday, Jul. 13 10:00 AM (Eastern)
In advance of the 2020 elections, many of us are having conversations about how to ensure that our movement leaders reflect our values of equity and inclusion. That needs to be true in tech-related roles as well, including digital organizing, data, analytics and coding. But this kind of shift doesn't happen overnight. We're here to share insights and practices honed over years of training in movement technology that are essential to anyone who has been talking about equity and diversity on campaigns and in organizations, but has struggled to make that value a reality when it comes to tech-related roles.
This training is intended for a wide audience—no prior experience is required.
Moderators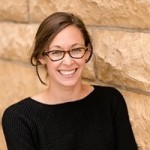 Jane comes to re:power with a decade of experience organizing and training on how best to use online tools to transform who gets to be part of our movements and whose stories get told.
As the Director of Digital Organizing & Trainer Development, Jane is passionate about building the leadership of people who have traditionally been marginalized in our movements — whether she is training a new generation of digital organizers to organize transformatively online or investing in our trainer practitioners.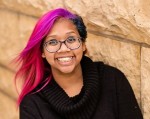 Arianna Trujillo Wesler (she/they) is the Co-Founder of OpenField, an organizing applications that lets you phone bank, canvass, and remotely register voters from a single interface. An engineer, facilitator and field director, she has over fifteen years of experience in community, labor and electoral organizing. Most recently, Arianna served as Director of Community + Data Engineering at Wellstone Action (now re:power). There she lead data engineering and analytics trainings, including Data and Analytics Camp and the Online Data + Coding Cohorts. Prior to her time at Wellstone, Arianna served as Deputy National Data Director for Bernie 2016, where she crafted the tech infrastructure behind the national distributed volunteer program, including the dialer engine which powered 75 million remote phone calls. An alumna of the 2008 Obama Campaign, the 2010 South Bay Labor Council, the 2012 National AFL-CIO Data Team, and NationBuilder she believes that organized communities driven by hope are unstoppable.