Engaging on the Economy: How to Fight and Win the Economic Debate
Session Type(s): Panel
Starts: Friday, Jul. 12 9:00 AM (Eastern)
Ends: Friday, Jul. 12 10:00 AM (Eastern)
Speakers will set the tone for "unlearning" faulty economic paradigms and centering a worldview that addresses inequality, and speaks to animating progressive values like equity and justice. The session will make it clear that we didn't get to the current, and dominant, neoliberal economic worldview by accident or overnight. Panelists will provide connection between opinion polling and public messaging research on the economy, progressive economic issues, etc. Importantly, we will highlight that there is no way to think about how the economy should serve society without addressing structural power dynamics—and how these play out across race and class, and affect democracy and democratic access.
Moderator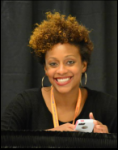 Angela Peoples is a strategist, trainer, and social justice economists focused on building movements for gender justice and Black liberation. Born and raised in Ypsilanti, MI, Angela started organizing in 2006 as a student activists with the USSA. She is CoFounder of the South — a brand where unapologetic Black culture defines political power. She is also Principal Strategist of MsPeoples and has worked on campaigns like No Justice, No Pride, #ForUsNotAmazon, and with organizations like The Groundwork Collaborative, and All Above All.
The subject of the "Don't forget: White Women Voted for Trump" viral photo, Angela believes direct action as a platform for art and creative expression to engage uncomfortable truths and challenge systematic oppression.
Panelists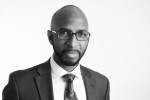 Demond Drummer is an organizer and civic innovator whose grassroots work in Chicago has been recognized by the Obama White House, Code for America and the Aspen Institute. He is currently co-founder and executive director of New Consensus. An alumnus of Morehouse College, Demond is a co-founder of the Resident Association of Greater Englewood (R.A.G.E.). He lives in Chicago with his wife and daughter.
Other sessions: Making the Green New Deal Real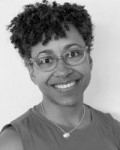 Connie oversees CPD's broad-ranging campaigns for economic justice and a robust, inclusive democracy, as well as the organization's research efforts. She had previously served as CPD's campaign director and research director. Prior to returning to CPD, Connie was Vice President of Policy and Research at Demos, where she directed the work of the policy team and developed a social exclusion framework to understanding the drivers of racism in the US. She has worked for economic and racial justice for nearly a quarter century, as a union activist, organizer, researcher, policy analyst, and strategist. She holds a BA from Georgetown University and an MA and PhD from the University of California at Los Angeles.
Sam Sanders is the Associate Director of the Groundwork Collaborative.
Prior to joining the team in 2018, Sam managed congressional affairs at the Economic Policy Institute, advancing research on labor and workers' rights, the federal budget, taxes, trade, and economic inequality. Prior to that, Sam served as a policy advisor in the U.S. Department of Labor's Wage and Hour Division, working on issues including labor standards regulations and the future of work.
Vanessa Williamson is a Senior Fellow in Governance Studies at the Brookings Institution, and a Senior Fellow at the Urban-Brookings Tax Policy Center. She studies the politics of redistribution, with a focus on taxation.
She is the author of Read My Lips: Why Americans Are Proud to Pay Taxes, and the coauthor, with Harvard professor Theda Skocpol, of The Tea Party and the Remaking of Republican Conservatism, which was named one of the ten best political books of the year by the New Yorker.
She has written about tax opinion and tax politics for the Washington Post's Monkey Cage; about the Tea Party, anti-union legislation and taxpayer citizenship for the New York Times; and about democracy and organizing for Teen Vogue. She has discussed her research on NPR's "Marketplace," CSPAN's "Washington Journal," CNN's "Fareed Zakaria GPS," and MSNBC's "The Rachel Maddow Show."
Williamson received her Ph.D. in Government and Social Policy from Harvard University.