Don't Put Digital in the Corner: Why Every Department Should be Using Digital Tools and Tactics
Session Type(s): Panel
Starts: Friday, Jul. 12 4:30 PM (Eastern)
Ends: Friday, Jul. 12 5:30 PM (Eastern)
Politics in the modern age has taught us that digital tools and tactics are no longer the the singular resource of a "digital team." From comms to development to field staff, everyone will fail to reach their full potential if they don't include digital tactics in their work. This panel will take a deep dive into how digital tools and tactics like email, SMS, social media organizing and more can and should be used to support the work of an entire organization.
Moderator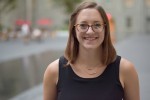 Olivia is the Digital Organizing Director at EMILY's List. Her work includes creating online candidate training tools, building the EMILY's List SMS program, managing donor and candidate Facebook communities, and more. Prior to coming to EMILY's List, Olivia was the digital director at the Climate Action Campaign.
Panelists
Gerard is an experienced product and engineering leader with over 12 years of work in the nonprofit and political sectors. Most recently, he led product teams at Hillary for America, where he was Director of Product for the campaign's suite of organizing, events, and major donor fundraising tools. Prior to that, he spent 8 years at the online crowdfunding pioneer Kiva, most recently as Vice President of Product and Engineering leading a team of 40 engineers, designers, and product managers. He has spent his career working for progressive causes and organizations promoting social good.
A native of New Jersey, he currently lives in Denver, Colorado after spending 9 years in the Bay Area.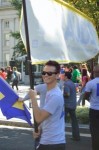 James engages HRC's more than 3 million members and supporters to take action and donate to support LGBTQ equality through email, text messaging and social media. He has worked for over 10 years at the Human Rights Campaign, primarily in digital fundraising and advocacy. He spent 2 years working on Guam as chief of staff in the legislature where Guam passed fully inclusive workplace protections and became the first U.S. territory to pass marriage equality. Chicago is home.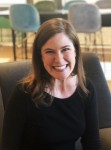 Alex Witt is the Deputy Digital Director for Cory Booker's presidential campaign. She previously spent a cycle at Bully Pulpit Interactive, where she helped political candidates, non-profits and private corporations raise money, mobilize voters and share their stories. Prior to this role, she was the digital director for Ralph Northam's Virginia gubernatorial race and a senior social media strategist at Hillary for America. Alex got her start on the content team at the Democratic National Committee. A Missouri native, Alex is a graduate of Truman State University and the London School of Economics. In her free time, you'll find her scouting a bad dive bar, roadtripping to a Dolly Parton soundtrack, or whispering encouraging thoughts to her tomato plants.