Diversifying Our Lists: Acquiring "Hard-to-Reach" Communities with Smart Targeting and Relevant Creative
Session Type(s): Training
Training Tag(s): Advanced Online Organizing
Starts: Saturday, Jul. 13 9:00 AM (Eastern)
Ends: Saturday, Jul. 13 10:00 AM (Eastern)
For our progressive movement to win, we know that marginalized communities—including people of color, queer and trans communities, working people, and women—must be centered, especially in our digital programs. Unfortunately, traditional strategies to grow organizational and campaign lists often end up acquiring the same homogenous groups of (white, cis/het, upper middle-class) "liberals" who don't reflect the true diversity of our movements or leadership. In this training, we'll show you how to design targeting and develop creative that helps you engage traditionally "hard-to-reach" communities through your digital advertising program.
This training is intended for those with at least a basic understanding of digital list-building acquisition strategies and platforms. Ideally, you have executed or developed copy or creative for acquisition programs in the past and are looking to further develop your skills.
Moderators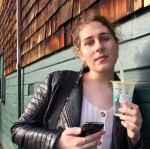 A digital storyteller since her high school blog on LGBTQ issues, Ky currently runs digital advocacy and fundraising campaigns as a Digital Strategy Manager at Trilogy Interactive. At Trilogy, she's spearheaded creative development and digital strategy for clients including Senator Patrick Leahy, the California Democratic Party, ACLU of California, AFSCME, and Tom Steyer's Need to Impeach organization. Catch her on Twitter @KyLeaAlbert.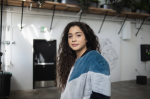 San Francisco Bay Area native and experienced digital marketing & advertising professional Gabrielle Cardoza developed her multifaceted skill set through her experience working in both traditional brand marketing and media planning. In her current role as a Digital Media Planner for Trilogy Interactive, Gabrielle has successfully contributed to large scale digital campaigns for various clients including: Voters Not Politicians, ACLU California, governor and presidential candidate Jay Inslee, and California Ballot Propositions 1,2 and 3 in the last 2018 election. As a first-generation American, daughter of refugee Central American immigrants and native Spanish speaker Gabrielle is proud to be a Latinx in the progressive digital space.