Digital Theory of Change Workshop
Session Type(s): Training
Training Tag(s): Basic Online Organizing
Starts: Friday, Jul. 12 1:30 PM (Eastern)
Ends: Friday, Jul. 12 2:30 PM (Eastern)
Your Theory of Change is the strategic center of your work. For digital to be an effective component of your campaigns, your online actions must connect back to—and advance—your core strategy. With so many possible choices available, it's critical to assess each option to determine how it will move the central goals forward, and build to the next action. In this session, we'll learn the steps to craft a Theory of Change, then practice the skill of applying digital strategies to your campaigns by examining a famous pre-digital mobilization, working in teams to apply online campaign approaches to this classic organizing plan, and comparing notes as a group.
This training is appropriate for all skill levels. Beginners will receive everything they need to understand and apply the theory, and intermediate and advanced practitioners will get a chance to hone their skills.
Moderators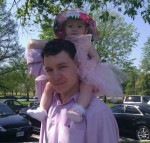 I help emerging and established leaders build trust and power through values-based storytelling and creative campaigns. Since joining the Obama campaign as a field intern in 2007, I've led teams and developed strategy at Organizing for America, the New Organizing Institute and the American Federation of Teachers. In 2018 I launched Firekit Campaigns to work directly with leaders who want to break through the crowded landscape and build power to improve people's lives.