Democracy is Dying: How Do We Right the Ship of Democracy?
Session Type(s): Panel
Starts: Thursday, Jul. 11 9:00 AM
Ends: Thursday, Jul. 11 10:00 AM
Room: 115C
No greater modern threat exists to modern American democracy than the administration of Donald Trump. Daily chips and cracks are evident in our democracy—suppression of the vote; appointments of lower court and Supreme Court judges with little to no regard to the law—evident the slow death of the laws that guide and undergird our republic. We aren't laying down during this moment—progressive patriots are championing the ideals that present an America that is just and good and provides equitable opportunity for all. That fight is evident in the push for impeachment, the lawsuits against unfair elections and the movement to restore the vote to returning citizens.
Moderator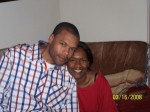 Jamiah Adams has produced educational, advocacy and documentary media for the internet, television, radio and film. Her consulting work went hand in hand with a keen acumen for social and digital media strategy as she advised organizations on how to augment their presence in the digital arena, using existing tools, including content management systems, mobile, online advertising, video and social media. She began her digital career at CBS Entertainment as a producer and transitioned from there to an outreach director position at Brave New Foundation and Films. Jamiah went on to produce web videos and content for diverse communities, from American Muslims to the LGBTQ community to Democrats and the NAACP. She uses her knowledge of production, coupled with executive management experience in both the mainstream and digital media to consult for advocacy, faith and policy organizations to improve the lives of working Americans and those who need their cause amplified. Jamiah's specialties include: digital and communications political strategy; video; producing; social media; writing; diversity and spokesperson duties.
Panelists