Building Powerful Digital Communities: Inspiring Action and Long-Term Engagement
Session Type(s): Training
Training Tag(s): Basic Online Organizing
Starts: Saturday, Jul. 13 2:15 PM (Eastern)
Ends: Saturday, Jul. 13 3:15 PM (Eastern)
Powerful online communities are key to successful field and digital organizing. With online communities, volunteer fervor does not disappear after a single election or fundraising cycle. Instead, these organized networks serve as structures for long-term progressive power-building. Through relational organizing, these communities expand supporter networks and activate hard to reach supporters, increasing democratic participation – especially amongst young people and communities of color. Our session gives seasoned and first-time field organizers clear takeaways on building long-term relationships with supporters, creating action-producing content, and using tracked data to refine communication and facilitate rapid message experimentation.
This session is valuable for those interested in forming digital communities and using relational organizing to better engage volunteers. Both seasoned and first-time field organizers will learn clear takeaways on how they can activate their supporters online and keep those supporters engaged.
Moderators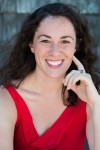 Shola Farber is an organizer and a technologist who believes in the power of people-centered tech to build a more inclusive democracy. After completing her masters in public policy and international law, Shola served in the Obama Administration, worked on the business side at POLITICO, and was a regional director for HFA. In late 2016, Shola co-founded The Tuesday Company to revolutionize how we activate supporters into trackable manageable digital volunteers. Tuesday's Team app allows candidates, nonprofits, and unions to build community around take meaningful action that meets people where they are.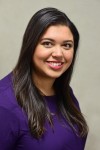 Ananya Panda is a Client Success Manager at The Tuesday Company, where she trains and supports advocacy organizations, unions, and campaigns and state parties on mobilizing digital volunteers through the Team App. Ananya comes from a background organizing with marginalized communities through progressive campaigns as well as making civic technology more accessible to underrepresented communities through trainings and sustainable growth.