Congressional Advocacy 2.0: You've Met with Your Member. Now What?
Session Type(s): Training
Training Tag(s): Grassroots Organizing/Campaigns
Starts: Saturday, Jul. 13 9:00 AM (Eastern)
Ends: Saturday, Jul. 13 10:00 AM (Eastern)
Last year, we delivered a training teaching attendees how to talk to their Member of Congress in person, through a town hall, and via phone calls on pressing issues. But what happens afterward? In this training, you'll learn the nuts and bolts of how to track legislation and Congressional votes (i.e. what is cloture?) as well as how to take your advocacy to the next level through strategies such as media efforts, coalition building, and non-legislative tools including Congressional briefings and hearings.
This is an intermediate training for those with no advocacy background and those who are more experienced.
Moderators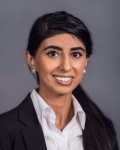 Aksa Asgher has worked in various industries in the world of marketing. From agency life in New York City to assisting with NGOs and start-ups, Aksa is passionate about bring brand awareness to light through strategic tactics and using the latest marketing trends. During her MBA, Aksa was a member of the La Salle Women in MBA as the Vice President of Event Planning. Aksa was also a Grad Representative of the La Salle University Curriculum Committee and a committee member of Collegiate Relations for the American Marketing Association – Philadelphia Chapter.
Aksa holds a BS from Rochester Institute of Technology in New Media Marketing with a minor in Public Relations and Advertising and received an MBA from La Salle University specializing in Marketing. Aksa currently works at the Federal Reserve Bank of Phildelphia as their Social Media and Digital Engagement Specialist.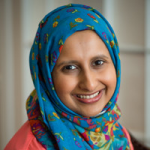 Nadia Mozaffar is on the Board of Directors of Poligon Education Fund. At Poligon, Nadia has conducted several trainings on congressional engagement and advocacy and has assisted with the development of numerous resources targeted towards teaching Muslim Americans how to effectively lobby. Nadia has also managed Poligon's weekly newsletter, Hill Happenings, which provides informative updates regarding Congressional activity.
In addition to her work at Poligon, Nadia is an attorney with policy expertise in the juvenile justice, child welfare, and higher education fields. Nadia currently works at a nonprofit legal organization in Philadelphia where her work focuses on advancing educational rights and opportunities for children in the juvenile justice and child welfare systems, reducing transfers of youth to the adult criminal justice system, and economic justice issues.