Communicating Climate Action at the Intersections: Perspectives in Storytelling and Narrative
Session Type(s): Panel
Starts: Friday, Jul. 12 1:30 PM (Eastern)
Ends: Friday, Jul. 12 2:30 PM (Eastern)
The impacts of the climate crisis are being felt far and wide—and yet, the reality is that those who will be most affected are those who have had the least to do with the problem. When communicating the effects of the climate crisis and what we must do to stop it, it's critical that we tell the stories of those most impacted and that we uplift intersectional narratives to show how the need for climate action intersects with many issues from racial justice to migrant justice; from narratives of decolonization to indigenous rights. In this panel, communicators from the traditional media, multimedia and digital realms will discuss how to effectively and creatively tell stories about the many impacts of climate change and advocate for climate action across movements for justice.
Moderator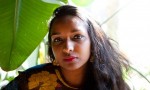 Thanu Yakupitiyage is the head of U.S Communications at 350.org. 350.org is an international climate campaign organization that has coordinated over 20,000 climate rallies in more than 180 countries, helped lead the fight against the Keystone XL pipeline, spearheaded the growing fossil fuel divestment campaign, and co-organized the largest climate march in history, the People's Climate March. In addition to work on climate justice, Thanu is a long-time immigrant rights activist, media professional, and cultural organizer based in New York City. Originally from Sri Lanka, she grew up in Thailand and has lived in Brooklyn for ten years. She has a MA in Communications from University of Massachusetts Amherst and a BA from Hampshire College.
Other sessions: Racial Justice and Climate Change: Building a Multiracial Environmental Justice Movement
Panelists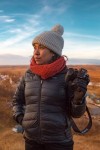 Jade is a multimedia artist, filmmaker, and a digital and communications strategist. Jade's work explores Indigenous futurism, decolonization, Indigenous representation in the media landscape. Jade has partnered with organizations like Resource Media, United Nations Universal Access Project, 350.org, Indigenous Environmental Network, Sierra Club, Bioneers, Indigenous Climate Action, the Women's Earth and Climate Action Network, Allied Media Project, and Tribal Nations from the Arctic to the Amazon to develop strategies, digital storytelling campaigns, and original content to mobilize and create more engagement around the most urgent issues of our time. Currently, Jade is the Creative Director at NDN Collective and is developing a VR/AR series in partnership with Google VR and is producing and directing films independently.
Other sessions: Racial Justice and Climate Change: Building a Multiracial Environmental Justice Movement
Bartees Cox is the Director of Strategic Partnerships for Climate Nexus and a seasoned communicator with a heart for social justice and years of experience translating complex policy goals into long-term successful communications campaigns.
Prior to joining Climate Nexus, Bartees worked at BerlinRosen as a Senior Associate on the national labor team. In this role, he designed communications campaigns and messaging for some of the largest strikes for higher wages in the history of the United States. Bartees also held positions at the Federal Communications Commission as the Deputy Press Secretary, where he developed messaging on issues like net neutrality and cell phone unlocking.
Bartees is from Mustang, Oklahoma and attended the University of Oklahoma's Gaylord College of Journalism. He spends a large part of his spare time producing music for various artists, playing in bands and working on his solo album(s).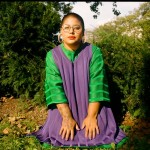 Internationally acclaimed queer migrant poet, artist and cultural organizer and social justice activist from Harlem by way of Ecuador. Guiñansaca has emerged as a national leader in the undocumented/migrant artistic and political communities. For the past 6 years they led national cultural equity work as the Managing Director at CultureStrike, and now they are building a national sustainable ecosystem and pipeline for artists and cultural workers of color as the Senior Manager of Artist Engagement at The Center for Cultural Power.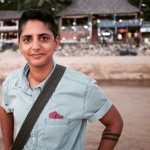 Sabelo Narasimhan is a trans/queer, South Asian immigrant photographer, community organizer, and digital strategist. He is currently serving as the US Digital Director at 350.org, with extensive experience leading nonprofit communications and cultural interventions for social change.