California Caucus
Starts: Friday, Jul. 12 1:30 PM (Eastern)
Ends: Friday, Jul. 12 2:30 PM (Eastern)
We'll discuss how the most progressive state in the union can keep resisting the Trump administration and build a more progressive future.
Moderators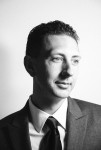 Dante Atkins is a public relations, communications, and qualitative research professional based in Washington, DC. Dante has over 15 years' experience in strategic communications and consulting for campaigns, nonprofits, unions, government, and the private sector. Dante has served as a campaign manager and communications head for campaigns ranging from small city council races to statewide campaigns in California, and worked for over three years on the Hill as a Press Secretary and Communications Director for senior Democratic Congressman John Garamendi of California.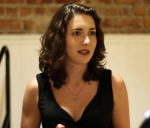 Kate Maeder has been a political strategist at Storefront Political Media since 2009, where she designs and implements multi-channel digital and traditional media campaigns. Kate has been the lead consultant for political campaigns, nonprofits and labor unions nationwide.
Kate has experience building and organizing communities online and on the ground. She's the lead architect behind a number of digital engagement platforms, including I Agree To See, which is building an audience of people who like watching political campaign ads.
Kate is a graduate of University of California, Berkeley. She volunteered for Obama in three states in 2008. She was a lead organizer of Ready for Hillary (2013-2015) and served as the SF Chapter Director of New Leaders Council (2012-2015). Kate is also the Co-Founder/President of Women Get It Done, which is organizing and empowering a network of professional women in cities around the country.