Building Collective Power Through a Coalition: How we beat Amazon in NYC
Session Type(s): Panel
Starts: Friday, Jul. 12 1:30 PM (Eastern)
Ends: Friday, Jul. 12 2:30 PM (Eastern)
The Amazon HQ2 deal was stopped by a powerful movement of grassroots organizations and unions who organized and won against the wealthiest corporation in the world. Learn about the strategies and tactics these organizations used to win this fight, and the lessons they learned from this experience.
Panelists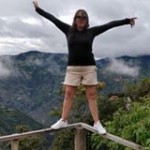 Myriam Hernandez is the Lead Labor Organizer at New York Communities for Change, primarily building out its workers committees across New York City. In this position, she helped lead the campaign against Amazon HQ2 by organizing Amazon warehouse workers on Staten Island and developing and leading trainings for NYCC members on Amazon's role in aiding ICE. Myriam has been building worker power for a decade prior to this role with SEIU 32BJ and the National Labor Relations Board. Myriam is originally from Ecuador and is fluent in Spanish and English.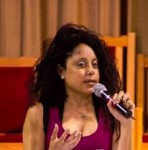 Camille Rivera is the national political director at the Retail Wholesale Department Store Union, RWDSU where she's responsible for overseeing the union's political, legislative and electoral work on behalf of its members and leadership. The addition of the labor operative bolstered the firepower of a union that has been gaining more prominence, including on the national level.
Rivera brings plenty of experience in both government and politics. Before coming on at RWDSU, Rivera spent the 2016 presidential campaign as national deputy political director for the Service Employees International Union, which had her working to get out the vote in swing states like, Nevada, Colorado and Florida and running its massive 4 million dollar Latino GOTV effort. She also dealt directly with one of the most pressing policy issues in the city while serving as a top staffer for Mayor DeBlasio in the New York City Department of Homeless Services. Camille was also the Director for United NY helping to build up the city's low wage worker rights campaign and was one of the coordinators of the first fast-food worker strikes in NYC as well as the fight for 15. Camille's work on low wage workers is documented in the Book New Labor in New York. http://www.cornellpress.cornell.edu/book/?GCOI=80140100617790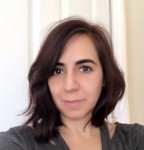 Maritza Silva-Farrell is the Executive Director at ALIGN. Prior to becoming Executive Director in November 2016, Maritza was ALIGN's Deputy Director and Campaign Director. She is committed to driving transformational change in New York City by forging powerful alliances that benefit workers, immigrants, women, low-income communities of color, and the environment. Maritza has led or played a critical role in coalitions such as Real Affordability for All, Caring Across Generations – which secured $1.2 million in funding for undocumented and low-income seniors to access home care – the Universal Pre-K campaign and the campaign that successful halted Walmart's plans to develop in East New York.
Previously, Maritza worked with the Long Island Progressive Coalition to coordinate the Yes, In My Back Yard (YIMBY) campaign, increasing affordable housing throughout the entire island. A native of Ecuador, Maritza earned her BA in journalism from the Central University of Ecuador. She later completed a BA degree in communications from SUNY Old Westbury, where she organized with the New York Public Interest Research Group and United Students Against Sweatshops. She has also worked with Long Island Jobs with Justice on issues related to youth, labor, and immigrant rights, where she combined her passions for journalism and activism by producing short workers' rights documentaries. Maritza's vision is of a just and sustainable New York City, achieved by workers and community coming together to tackle inequality and climate change.
Maritza is on the board of Partnership for Working Families, New York Communities Organizing Fund (NYCOFI), and the Edward J. Malloy Initiative for Construction Skills.