Building a Comprehensive Harassment and Toxic Workplace Prevention Program
Session Type(s): Training
Training Tag(s): Operations
Starts: Friday, Jul. 12 4:30 PM (Eastern)
Ends: Friday, Jul. 12 5:30 PM (Eastern)
You've heard the stories about sexual harassment and #MeToo, and maybe had it happen to you. And you're hearing more about toxic workplaces in political campaigns, nonprofit organizations, and other progressive groups. You know you need a policy in place, but what should it contain? Who should it apply to? And what happens once the policy is in place: what should reporting look like? What kind of training is needed? What are the consequences for violating the policy? Most know by now they should be doing something about their workplace climate, but what are the best practices to ensure what you do will be effective? This session will talk about the nuts and bolts to do a workplace prevention campaign right.
This training is appropriate for all skill levels, but those in the mid-stage of their career and those in leadership positions with an ability to implement workplace policies will have the most immediate benefit.
Moderator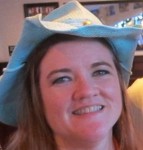 Paula as the president and principal of PB Works Solutions builds harassment and toxic workplace prevention systems that reflect your values and transform your culture. She works with nonprofits, small businesses, unions and political organizations on training, reporting and policy development to ensure objective reporting and a harassment-free environment. As the National Harassment Grievance Officer for the Democratic Socialists of America (DSA), she is building a nationwide harassment reporting and grievance program that is the first of its kind for a national political organization. Paula recently wrapped up 18 years (including eight as executive director) with Workplace Fairness, a legal nonprofit that educates workers about their legal rights in the workplace, primarily through the award-winning website www.workplacefairness.org. An employment lawyer for over 25 years, Paula has degrees from UC-Hastings College of the Law and Michigan State University's James Madison College. She volunteers at the Smithsonian's National Zoo, travels around the world to see pandas, and can't wait for NN's karaoke night and the Chairman's Pub Quiz.