Since Parkland, it has become clear that we need new, bold policy gun reforms and that survivors—many of them Black, Brown and Indigenous peoples—must have a seat at the table. Join us as grassroots organizers and gun violence survivors provide strategies on how to effectively engage black and brown communities who remain the most affected by everyday gun violence. We cannot reduce all gun violence if we do not include those who are closest to the pain in our narratives.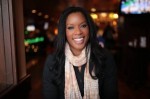 Amber Goodwin is the Founding Director of the Community Justice Reform Coalition (CJRC). CJRC is a national coalition working on policy reform and building resources for communities of color working at the nexus of gun violence prevention and criminal justice reform. She has spent the last 15 years working for advocacy, grassroots, and electoral campaigns. Prior to founding CJRC, she was the National Advocacy Director for Americans for Responsible Solutions (ARS), the gun violence prevention organization founded by former Congresswoman Gabrielle Giffords. She also helped found the Women's Coalition for Common Sense, a multi-sector group of national women leaders who joined forces to reduce gun violence, and founded the National Gun Violence Prevention Race, Equity and Inclusion Task Force. Amber has been featured in multiple news outlets, including Forbes Magazine, The Trace, and was recently named to the 2016 Women's "Power50" list for Walkers Legacy, and is a Next Gen Fellow with the University of Texas Strauss School for International Security and Law. She has been awarded the Google PDF Fellowship award, and traveled as a delegate to both Taiwan and Vietnam on behalf of the United States for bi-cultural exchanges.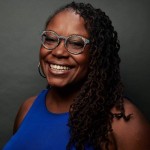 Erica Atwood comes with a disclaimer: she tells the truth from a place of love.
Toni Morrison once implored, "As you enter positions of trust and power, dream a little before you think." Erica Atwood—mentor, coach, people lover, problem solver and troublemaker—centers her work around this principle.
Erica was created amidst a supportive village in Camden, New Jersey where she was guided by her mother and positive black imagery was centered. She owes the magic of her approach to the lessons she learned under their collective love. Love fuels the engine that drives how she gets the people and organizations she works with to dream before they lead.
Erica engages everyone in her own village of clients and friends from a profound place of truth, told from a place of love.
Such a mantra has allowed Erica to build community wherever she goes; inspiring people and organizations to consider ways to elevate not only their own voices, but others around them. Erica lives as she works, approaching her work with the same focus on self-care, problem solving, coaching and compassion that she dispenses to friends and family. Her aim is to help organizations and individuals see how to take care of themselves and each other.
Erica's proof is in her partnerships, which range from the boutique grassroots non-profit to Mayor's offices, national foundations to organizations. Her imprint can be found in a history of engagements and initiatives that include the arts, racial and social justice, community revitalization and youth leadership.
Constantly engaged with the wider world around her, Erica's voice can be found on youth and community engagement panels, convening the community via TedTalks and focus groups. Through it all, she closes the distance between hurt and healing, identifying ways to acknowledge where situations exist or persist and where there are new solutions to be found.
Erica has two decades of experience in communications, project management, community outreach, policy-making, and advocacy. She is an experienced public speaker, trained mediator, and an innovative facilitator. She is currently the CEO of First Degree Consulting, LLC. Erica has served as the interim executive director of the Philadelphia Police Advisory Commission which is the city's police civilian oversight board. She was the first Director of Black Male Engagement for the City of Philadelphia. She has also led External Affairs & Community Engagement for the Mayor's Office and was Deputy City Representative serving as a protocol officer and overseeing management of special projects.
A long-time resident of West Philadelphia, if she's not actively out saving the world one conversation at a time, Erica can be found doing any assortment of the things she loves: enjoying the company of friends, lounging with her cats or scouring streaming services for the best anime.
You need only listen for Erica's vibrant laughter and follow the trail to wherever she's inspiring someone nearby to dream a little more before they think.
Dominic Speach is a proud Muslim father. He is the founder and CEO of Dreams and Opportunities After Mistakes, LLC. His goals are to mentor and empower the youth to decrease violence in our communities; while helping small businesses and entrepreneurs with branding and creating job opportunities for others. He prides himself on being an Empowermenteur, someone who encourages and empowers others to walk confidently in the direction of their dreams.
Dominic currently works for PowerCorpsPHL as a Crew Leader where he supervises and mentors a crew of opportunity youth, providing on the job workforce development training focused on environmental stewardship. He carries out his mission by facilitating a series of workshops around Entrepreneurship, where he encourages members to create and brand their own businesses. During his time with PowerCorps, he was asked to join the PennSERVE Advisory Board where he consults with a diverse team around AmeriCorps programs in the state.
He recently led a community clean-up effort in the Kensington section of the city to beautify the area and promote keeping the neighborhood clean. Dominic often volunteers with different organizations in Philadelphia doing additional neighborhood clean-ups and feeding people who are homeless. He is an avid community member who puts action to his vision of decreasing violence and empowering youth.