40 State Strategy: The New Poor People's Campaign: A National Call for Moral Revival
Session Type(s): Featured Panel
Starts: Thursday, Jul. 11 1:00 PM (Eastern)
Ends: Thursday, Jul. 11 2:15 PM (Eastern)
The Poor People's Campaign is innovating a new model of fusion organizing. This panel will explore the campaign's focus on state legislatures, on reclaiming the use of moral language, and the focus on organizing poor and dispossessed people across color lines. We will use experiences and stories to dispel the notions that we must narrow our focus to a few key issues, organize only in big cities, or stay away from religion and spirituality in our organizing. We will situate ourselves within a long but hidden revolutionary history of organizing across color lines in the U.S. Panelists will reflect the different fronts of struggle active in the Pennsylvania Poor People's Campaign from immigrant rights to mass incarceration to healthcare.
Moderator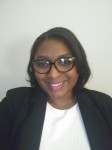 Eboni Taggart is an Organizer with the Women's Community Revitalization Project. In this role, she builds the leadership and advocacy skills of communities served by WCRP and also supports the organization's coalition building and real estate development work. She has over 10 years of organizing and advocacy experience and has provided consultation services to various local non-profits in the areas of leadership development, campaign management and relationship building.
Panelists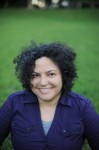 Nijmie Zakkiyyah Dzurinko is a black and indigenous organizer, agitator, strategist and healer who grew up in the town of Monessen and has been living in Philadelphia for over 25 years. They came into organizing from life experience and have founded or turned around a number of organizations dedicated to organizing poor and dispossessed people as part of an international movement to end poverty led by the poor. They are a former Executive Director of the Philadelphia Student Union, a co-founder of the Media Mobilizing Project and a co-founder of Put People First! PA.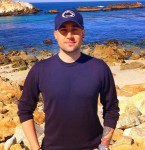 Borja Gutiérrez is an educator and social activist originally from Madrid, Spain and now living, working and organizing in Pennsylvania. His social justice work seeks to address national inequities related to poverty, systemic racism, lack of healthcare access, LGBTQ discrimination, ecological devastation, militarism, and the war economy. Currently, he is a Co-chair and Political Education Coordinator of the Pennsylvania Poor People's Campaign: A National Call for Moral Revival and a member of Put People First! PA, fighting for healthcare as a human right in Pennsylvania. He also serves as a member of the board of directors of AIDS Resource Alliance, an appointed member of the Centre County Advisory Council to the Pennsylvania Human Relations Commission, and Vice-Chair of the LGBTQ Advisory Committee to the Borough of State College.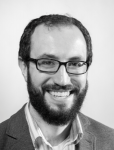 Jamie Longazel is a teacher-scholar-organizer based in New York. He's an Associate Professor at John Jay College, CUNY and author of "Undocumented Fears: Immigration and the Politics of Divide and Conquer in Hazleton, Pennsylvania." He's also co-founder of Anthracite Unite, a working-class political education collective, and a member of Put People First! PA and the Pennsylvania Poor People's Campaign.